Tineco is mostly known for producing cordless vacuums and lately smart cordless cleaners as well but CES 2020 did surprise us. The company has presented its first smart hair dryer.
There is no secret that the king of hair dryers would be the Dyson Supersonic being the first among the products for quite some time. Tineco did go further by making the hair drying experience smarter and smoother.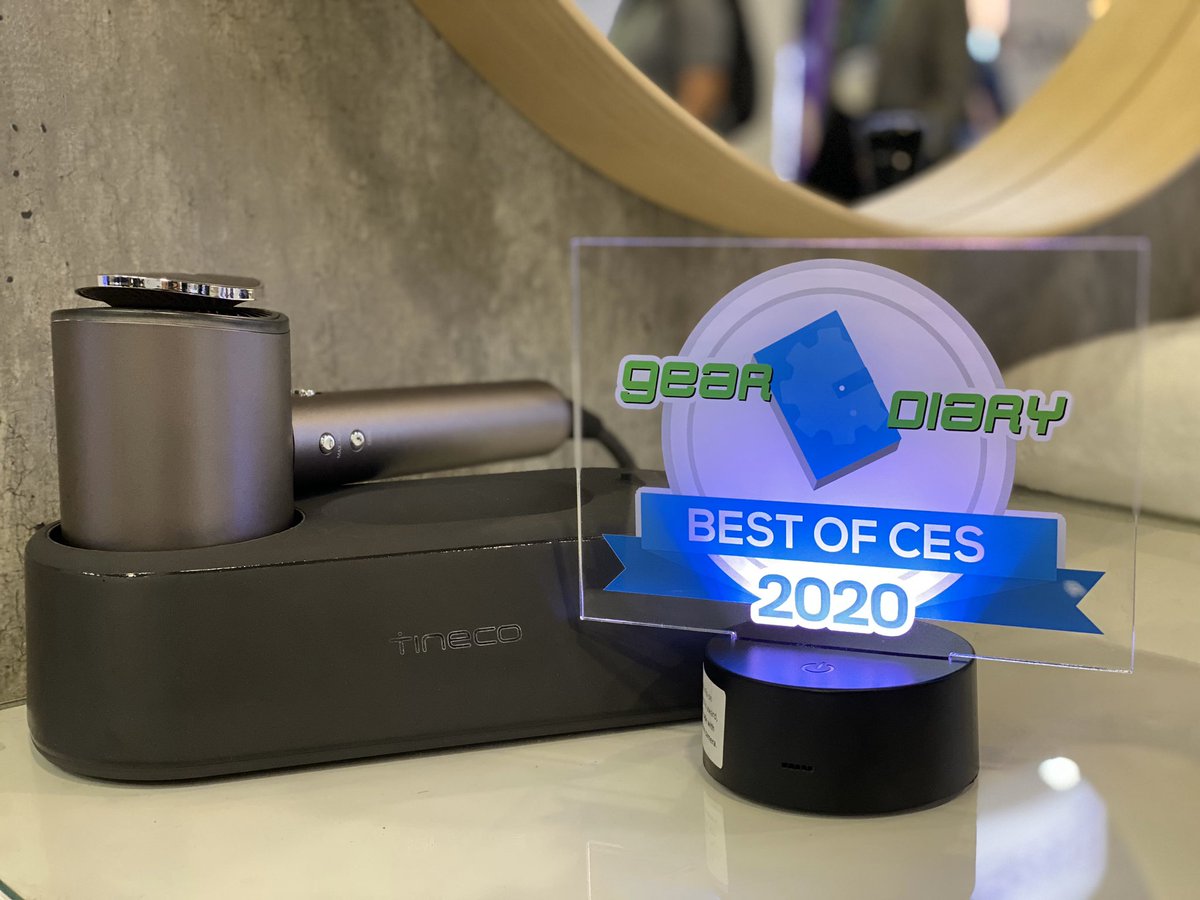 The new unit is equipped with smart sensors that detect hair moisture level, the distance between it and the dryer, etc., and automatically adjusts airflow and temperature depending on your hair type. We don't know when it will be available to buy but already excited for it to come to the market.
Tineco MODA ONE S Hair Dryer
The MODA ONE S has a smooth and sleek design, it has two color modifications: cream and mocha. There are three buttons: power, MAX/AUTO to change between Max and Auto modes, and a cool button to cool the air in one touch.
The hair dryer comes with three styling attachments to either make your hair smooth with a smoothing nozzle/styling concentrator or curly with the diffuser.
In the box with the MODA ONE S:
The Hairdryer
Smoothing Nozzle
Styling Concentrator
Diffuser (add-on attachment)

Smart features
The MODA ONE S is equipped with a few smart sensors that make it the smartest hair dryer in the business:
Proximity Sensor
Anionic Indicator
Humidity Sensor
Acceleration Sensor
What does each sensor do?
Proximity Sensor is capable of detecting the distance between hair and the machine in order to adjust airflow and temperature to keep your hair safe without damaging it. You don't have to cool down the airflow, the MODA ONE S smartly control the heat level to prevent damage to the hair and scalp.
Anionic Indicator generates negative ions that help control static and frizz. Depending on the hair moisture level, the dryer produces more anions to make your hair static-free, shiny, and smooth.
Humidity Sensor intelligently detects the real-time hair moisture level in order to keep the needed temperature without damaging your hair.
Acceleration Sensor works in tandem with other sensors to detect the real-time moisture level adjusting airflow accordingly. The MODA ONE S dries your hair faster and smoother with the powerful digital motos and airflow concentration.
While working, the Tineco does not make lots of sounds. It features a powerful but quiet turbofan, the unique materials the MODA ONE S made of reducing the noise level so the operation noise is only 78 dB.
Wi-Fi & App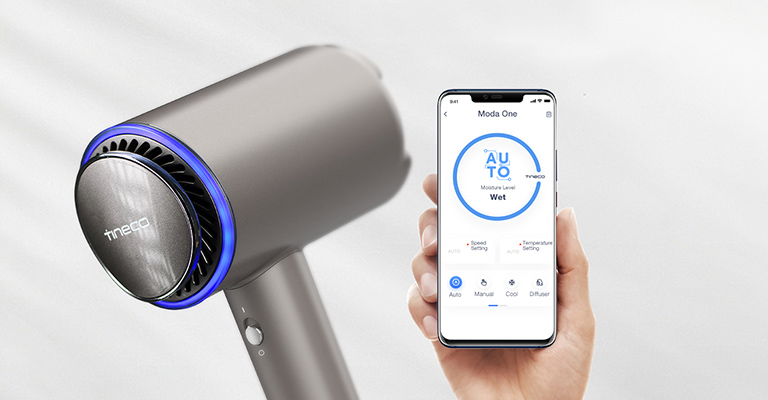 It is the first hair dryer that can be connected to the Tineco MODA ONE app via Wi-Fi to select the drying mode you need. There are Manual, Cool, Pet, Kids, and Eco modes to customize your drying experience making it fit your hair type perfectly.
---