Video made by jzizzles
Let`s compare the Dyson Hot and Cool versus the Xiaomi air purifiers.
Dyson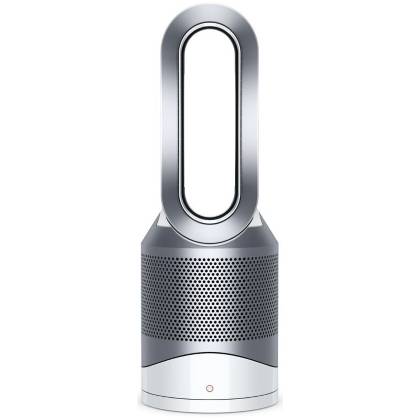 Purifies, cools and heats the air
One of the smartest on the market.
$558.49 on Amazon
The Dyson is more expensive than the Xiaomi and can not be compared but let's have a glance anyway. It is compatible with Alexa and Dyson Link app. It also can work as a fan and as a heater which Xiaowa lacks. It has 10 fan speeds and is able to maintain the room temperature at the same level.
Fairly to say that the Dyson is a premium purifier, very well built, and has a good filtration system.
It is equipped with a HEPA filter and also a carbon filter to remove odors and gasses.
---
Xiaomi
The purifier is pretty quiet when operating, you might not really hear it on auto mode.
Auto mode adjusts fan speed once it recognizes particles in the air.
The machine has 3 fan speeds. It is also compatible with Mi Home.
The Xiaomi does not oscillate tho.
---
Filtration
Let's look at that Dyson fan filter. So this is a pretty thin HEPA filter. It has a carbon filter too.
The Xiaomi does not have a carbon filter but the HEPA is twice as big as the Dyson's and is thicker too. It should be changed once in 3 to 6 months.
The Xiaomi's filter costs about 40-50 dollars; the Dyson's is about $50-60.
---
Conclusion
If you are looking for a budget purifier and you are not too sensitive to dust and pollens, do not need extra features, have a look at the Xiaomi Mi Air Purifier 2.
If you want a purifier that would also heat the air, be compatible with Alexa and be able to reduce smokes and other indoor odors, consider getting a high-end Dyson Dyson Pure Hot + Cool HP02.