It is not a secret that air pollution has a major impact on our health and life expectancy. According to the World Health Organisation, Air pollution is a biggest environmental health risk, particularly for heart disease and strokes. The most dangerous impact for our life is a particulate matter that has a diameter less than 2.5 micrometers (it's 50 times thinner than a human hair) - those particles called PM2.5. Nowadays, there are a lot of air purifiers on the market, those devices use a complex system of filters to clean air from PM2.5 particulate matter. Today I'll review one of them - a smart, powerful and nice designed Xiaomi Mi Air Purifier 2nd generation. This device will be a good choice for those who build a smart home.
Appearance of Xiaomi Mi Air Purifier Second Generation
I love the design of the Xiaomi Mi Air Purifier, it looks polished and minimalist, and it does not feel cheap, the build quality is good. It will be a great addition to any interior design.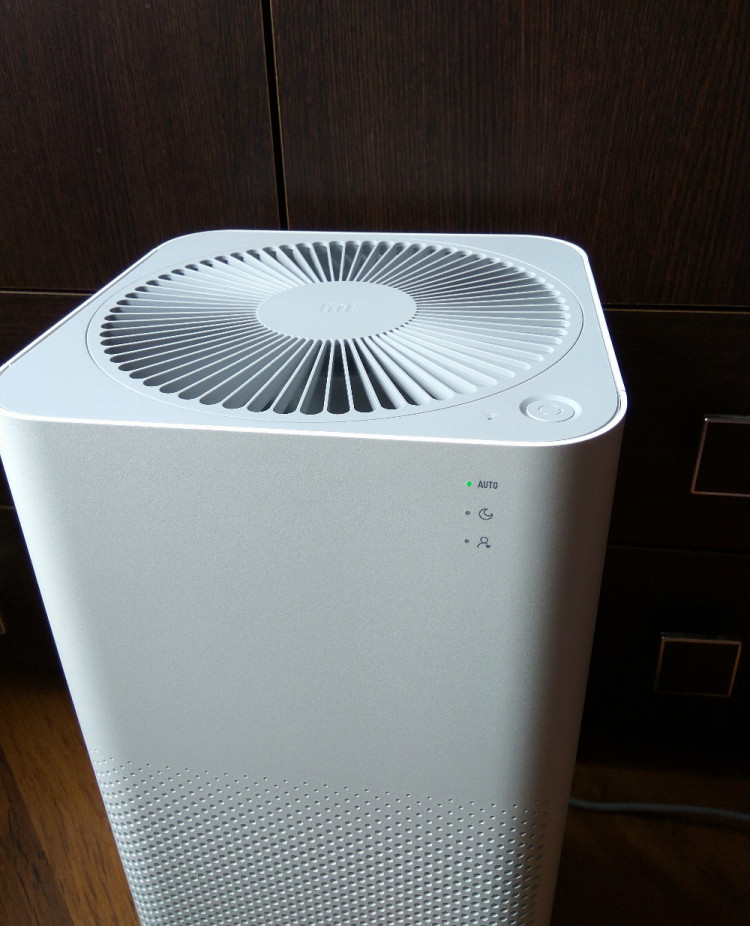 The HEPA filter located at the bottom of the air purifier. It absorbs polluted air from the bottom from every direction and expels air from the top of the device. Mi Home app alerts when it is time to change the filter. Approximately the filter lasts about 4-6 months, depending on your usage.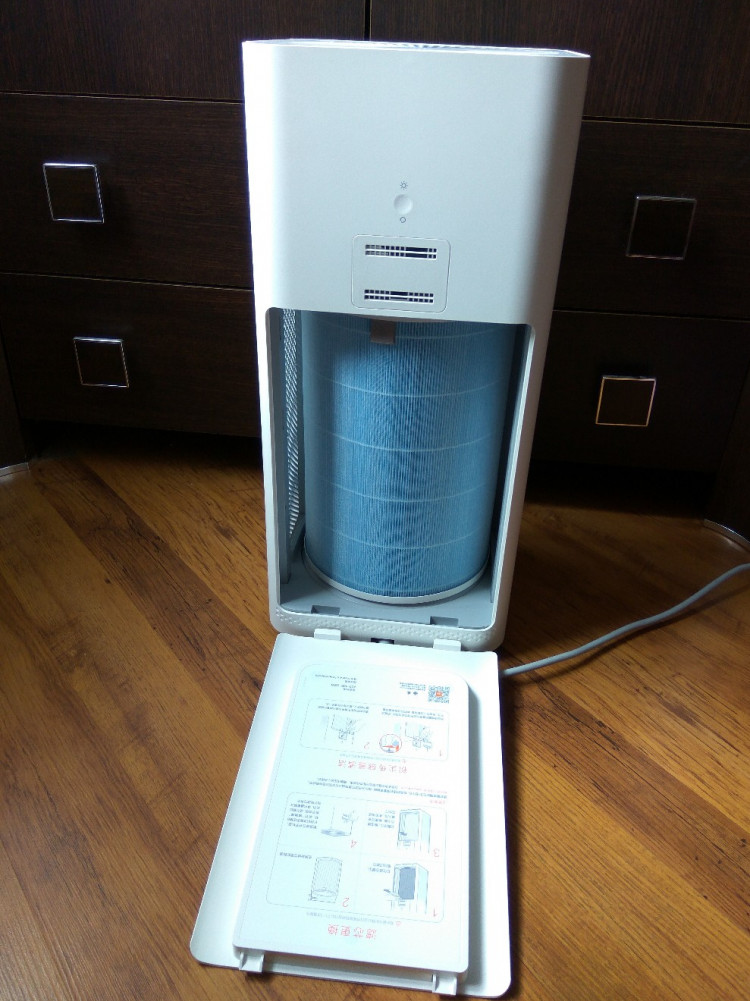 On the front side of the device located two LED indicators. One of them shows a current level of PM2.5, green color - air in the room is clean, orange and red color indicate very polluted air. The second LED shows current mode: Auto, Sleep or Favorite.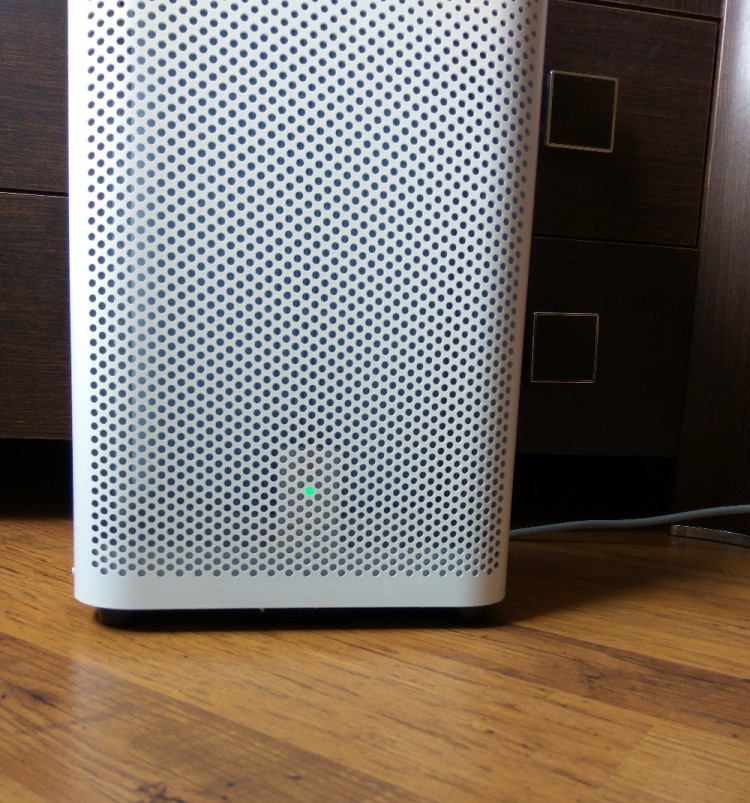 There are only two control buttons on the Mi Air Purifier. One located on the back side, it changes a brightness of the LED indicators. The second button located on the top of the device, it turns on/off the purifier and changing the cleaning mode.
How does Mi Air Purifier work?
The Mi Air Purifier is equipped with two powerful motors and 360° cylindrical high-density HEPA filter that removes all the dust, pollen, mold, bad odor, pet fur and all the particles bigger than 0.3μm. Thanks to its 360 degrees form, it takes in the air more efficiently in every direction. The filter can be easily replaced when it needed. The motors absorb air from all directions and the aerodynamic pressure system expels air upwards with great force.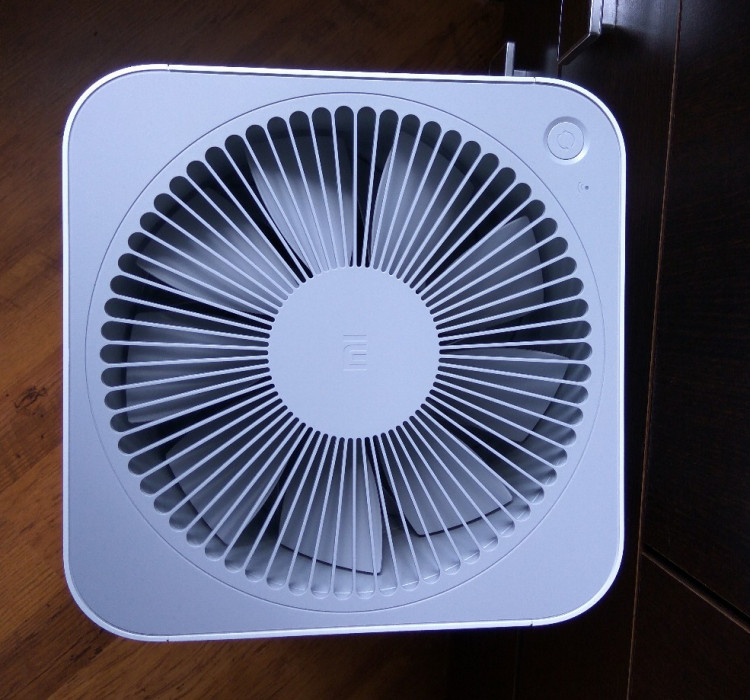 What is amazing in the Mi Air Purifier compared to other devices — it is noiseless. The device has 3 modes: Sleep, Auto, and Favorite. Auto mode switches between the modes according to the environment, Sleep runs quieter, and Favorite mode boosts the power to a maximum which takes about 10 minutes to clean the air in a 21 m2 room. Xiaomi claims it makes 31 dB of noise when it silent mode is on, however, I never hear any noise when it works in auto mode despite the fact that the fan is spinning. If it works in turbo mode, it is a little bit noisy and the noise level is approximately 70 dB, but it is still comfortable and doesn't bother me at all. In the max mode, it can clean air in an average room just in 10 minutes.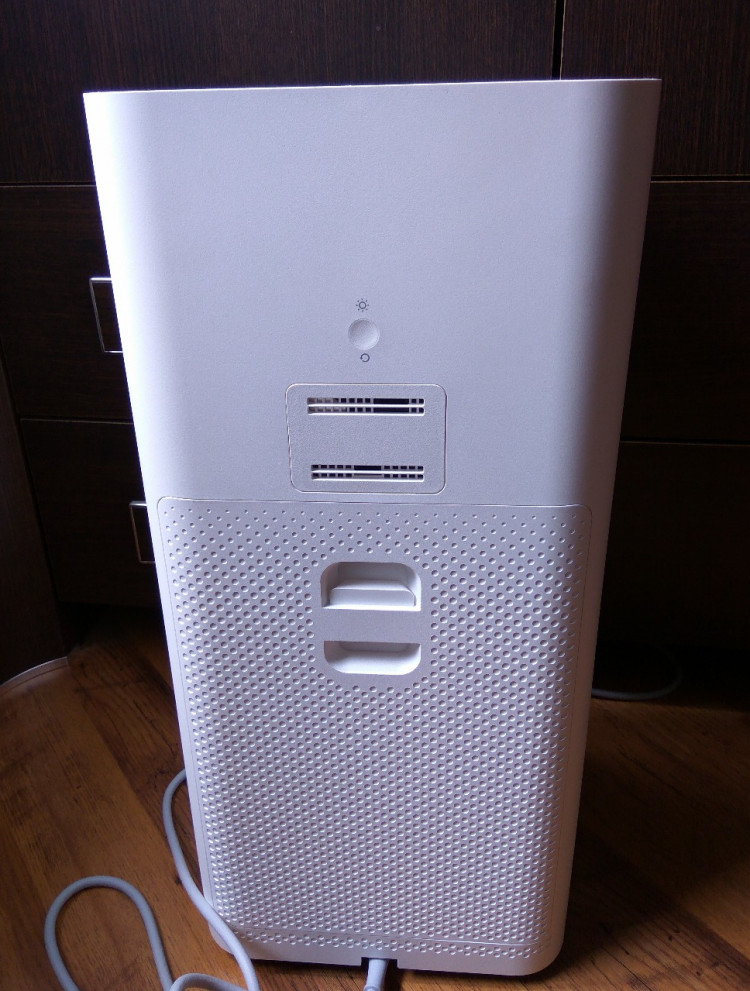 Smart control via Smartphone App
The Xiaomi Mi Air Purifier is a part of the Xiaomi Smart Home environment, it can be connected to your smartphone via Wi-Fi and controlled by the Mi Home app. This app is very simple and intuitive, but still gives you a lot of useful features. You can schedule power on/off, switching between a few working modes, monitor your indoor PM2.5 estimate level, temperature, humidity, comfort level and how much clean air has been delivered. Also, the app informs when the filter should be replaced. The manufacturer recommends replacing the filter every 6 months. You can change a brightness of led indicator, turn on a parent control, check and update the firmware of the device.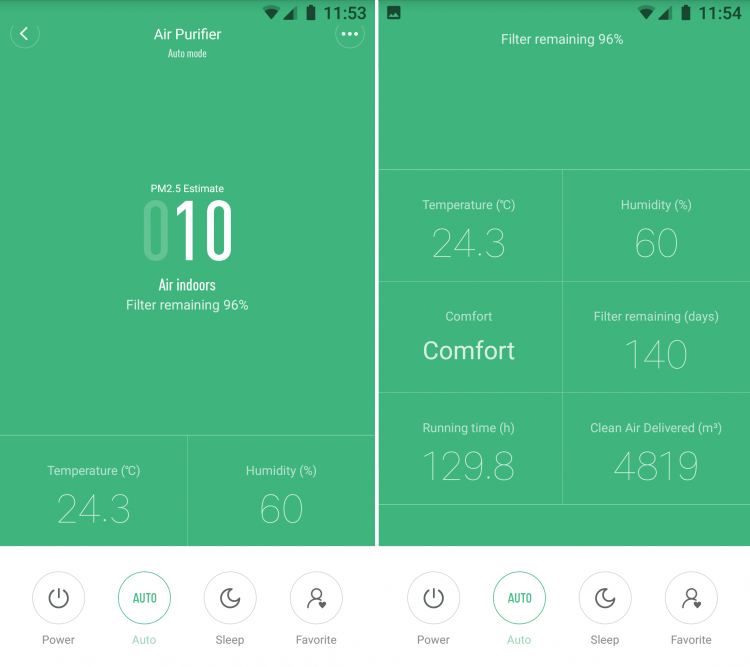 What is great in this device, it can learn your habits and preferred settings. For example, it turns on "Night mode" when you sleep, changes the mode to "Auto" when you wake up, automatically turned off the purifier when you leave home. And this is amazing, you don't need to control this device, it works great in auto mode, no needs to manually turn it off or on.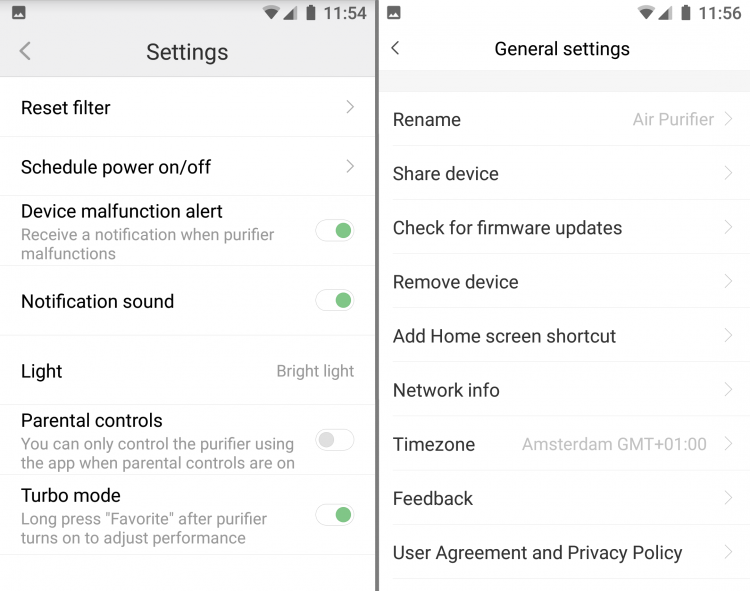 Who is this device for?
You are living in an area with very polluted air, near a major road or factory. Check out air quality index in your region.
People who have respiratory diseases, asthma etc.
Pet owners. The Xiaomi Mi Air Purifier significantly reduce the amount of allergens in your house.
Your house has odor problems and you want to remove bad odors or tobacco smoke.
You are pregnant or have a new baby.
Price and where to buy the Xiaomi Mi Air Purifier
The Xiaomi Mi Air Purifier is on sale on Gearbest for ~$180.
---