IQAir air purifiers are one of the best devices in the industry because of its effective and advanced filtration technologies. These purifiers are safe for everyone who is sensitive to dust, has allergies or asthma.
Depending on your personal needs, you can go with portable model for car or desk or if you want to clean the indoor air in a big area, there is the GC MultiGas that is also great at removing odors and gases.
Let's talk about each.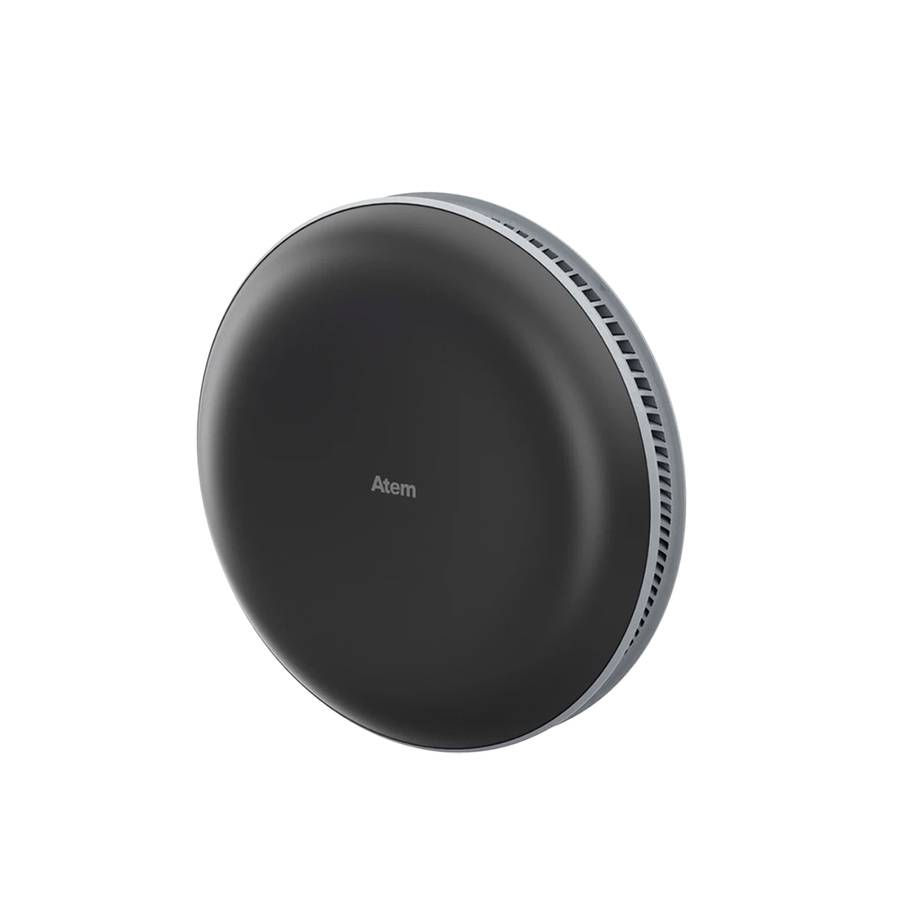 Can be used for different purposes
Compact size can be stored anywhere. Removes all types of in-cabin air pollutants
$399.00 on Amazon
The Atem Car air purifier and its revolutionary HyperHEPA Plus filter use air filtration technology tested and certified to capture a wide range of in-cabin air pollutants. All in a sleek, compact housing designed to blend into any vehicle cabin
There is a car mount that helps to store the device in the best area. The device can be connected to the app so you can control it via your phone.
Smart features
the mobile app is compatible with Apple and Android smartphones;
efficient filtration system cleans the air in your car up to 20 times per hour;
5-in-1 Air Purifier;
quiet operation;
three-armed mount including belt and buckle;
external USB port to charge your mobile device.
High-capacity, centrifugal design
A centrifugal fan at the center of the system draws in-cabin air through a 3-stage combined particle and gaseous filter that wraps 270 degrees around the fan for maximum removal of harmful air pollutants from the air.
Atem can be used as a purifier for other needs too:
Small space air purifier
Car air purifier
Desktop air purifier
Travel air purifier
Portable air purifier
Superior gas-phase filtration
Atem Car's HyperHEPA Plus filter removes 99% of particle pollutants and absorbs odors, gases, chemicals, etc. Powerful air cleaning technology cleans your interior air up to 20 times per hour so you can breathe easily.
---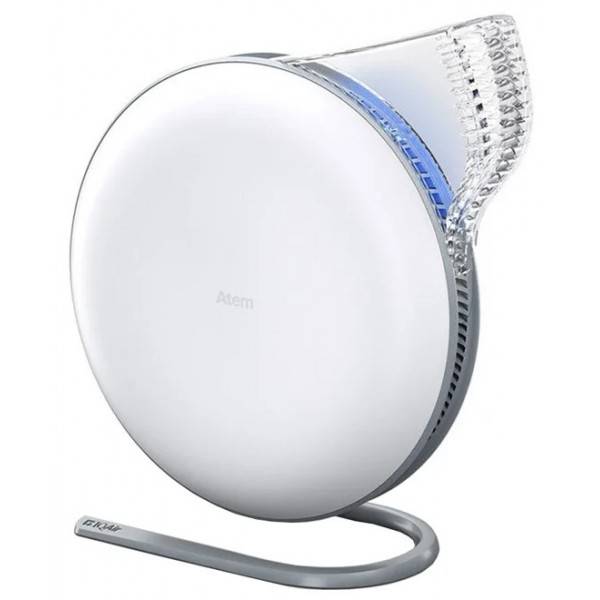 Clears the indoor air immediately
Portable and can be taken as a small personal purifier whenever you go.
$399.00 on Amazon
The IQAir Atem Desk air purifier is IQAir's first personal air purifier. As such, it is ideal for large open spaces - such as open space offices or airplanes. The purifier is portable and can be used as a car purifier, you can take it when traveling, etc.
Features
three fan speed settings;
can be connected to the app;
a filter life indicator and can also be operated via the Atem app;
immediately directs clean air via the PureJet diffuser;
monitors temperature and humidity level;
light can be turned off if needed.
Design and appointment
The Atem is small and compact and meaning you can easily take it wherever you go, even placing it on your desk at work to create a healthy zone. The Atem is not intended as an air purifier to purify any given room as it does not provide sufficient air changes to purify the whole room effectively.
You can connect it to the app to unlock extra features. With the app synced, the Atem can be remotely turned on and off, the fan settings changed, and a proximity sensor tells the Atem to turn off when the user walks away.
HyperHEPA Filtration
The device has a PureJet diffuser which directs clean air immediately so you don't have to wait hours until the purifier clears the indoor air.
IQAir's HyperHEPA filtration technology filters air down to the 0.003 micron level - smaller than most viruses.
Just like all the other IQAir products, the Atem uses mechanical filtration to remove airborne contamination from the air and is 100% Ozone free.
---
The purifier covers up to 1,1125 sq ft and is suitable for big rooms. The GC MultiGas is equipped with HyperHEPA filtration.
Features
Suitable for big spaces;
has an advanced filtration system;
delivers up to 300 cfm;
quiet when working;
comes with a remote control.
The machine is quiet when working and consumes only 27 watts at the highest settings. The purifier has a control panel so you can operate it via the panel and also included remote control.
Filtration
The purifier uses its advanced HyperHEPA filtration in tandem with a carbon filter.
The IQAir GC MultiGas is the best purifier in the series that is not only able to remove particles and allergens in the air but also handle a wide range of indoor odors including tobacco smoke, chemicals, gases, etc.
HyperHEPA particle filtration: Features a powerful HyperHEPA pre-filter that removes particles of all sizes, including ultrafine particles.
Cartridge-based activated carbon adsorption: Highest-grade activated carbon filters Volatile Organic Compounds (VOCs)responsible for odors.
Cartridge-based chemisorption: Destroys harmful chemicals, such as formaldehyde, by an oxidation process inside a chemically active alumina pellet.
---
IQAir Purifier Specifications
| Specs/Models | | | |
| --- | --- | --- | --- |
| Fan speeds | 3 | 3 | 6 |
| Noise level, dB | 55 | 44 | 69 |
| Power, W | 3.4 | 3.4 | 215 |
| Voltage, V | 24 | 100 | 120 |
| LED | no | yes | yes |
| Weight, lbs | 4.1 | 4.4 | 29 |
| Warranty, years | 3 | 2 | 1 |
| Price | $399 | $399 | $1,299 |
---