CES 2020 brings a lot of new smart products including cordless vacuum cleaners. A Chinese robotic home cleaners manufacturer, Roborock Technology Ltd, well known for their intelligent robot vacuum cleaners, this time has launched its first cordless vacuum cleaner, the Roborock H6. The company has been working on this product for close to three years.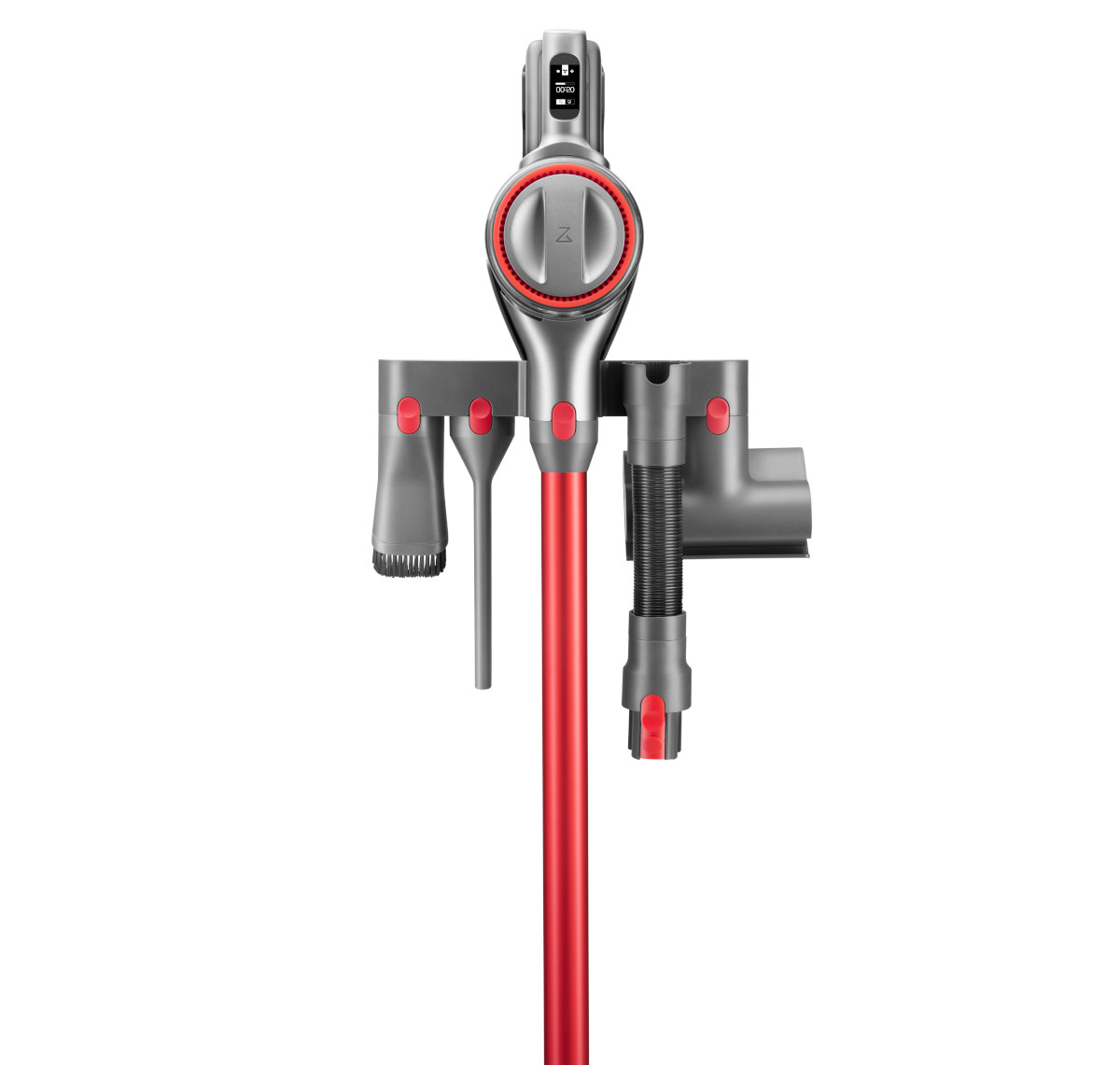 There are two main pain points found on handheld vacuums: weight and battery life. The Roborock H6 is going to solve both problems, combining a long-lasting battery in a compact, light, easy to move upright vacuum. Weight matters when you clean for longer than 10 minutes and your arm gets tired, while battery life is essential for those who live in an average or big house.
The new Roborock H6 represents everything the company achieved in the last few years of hard work. It can be used independently or in a tandem with a Roborock robot vacuum cleaner. Simon Wan, Roborock's co-founder, and vice president said:
"We invested a lot of time developing our first-ever handheld vacuum solution, in fact, we've been carefully planning this for close to three years. With the H6, we wanted a product that addressed constraints still existing in the handheld vacuum space-weight and battery life in particular. It is our goal to empower users by offering the best, most effective and comprehensive cleaning solutions possible, whether it's a robot vacuum or a handheld solution."
The new Roborock cordless combines strong suction and lightweight design and also represents the idea of a vacuum cleaner that can easily be used day-to-day.
Designed to make your life easier
While vacuuming, you hold a cordless vacuum in your hand and it can be a bit tedious. The Roborock H6 is lightweight, which is important if you have a big house. The Roborock H6 might be the most lightweight cordless vacuum in the industry.
The unit has a small OLED screen that shows estimated battery life and which mode is running, shows maintenance reminders, etc.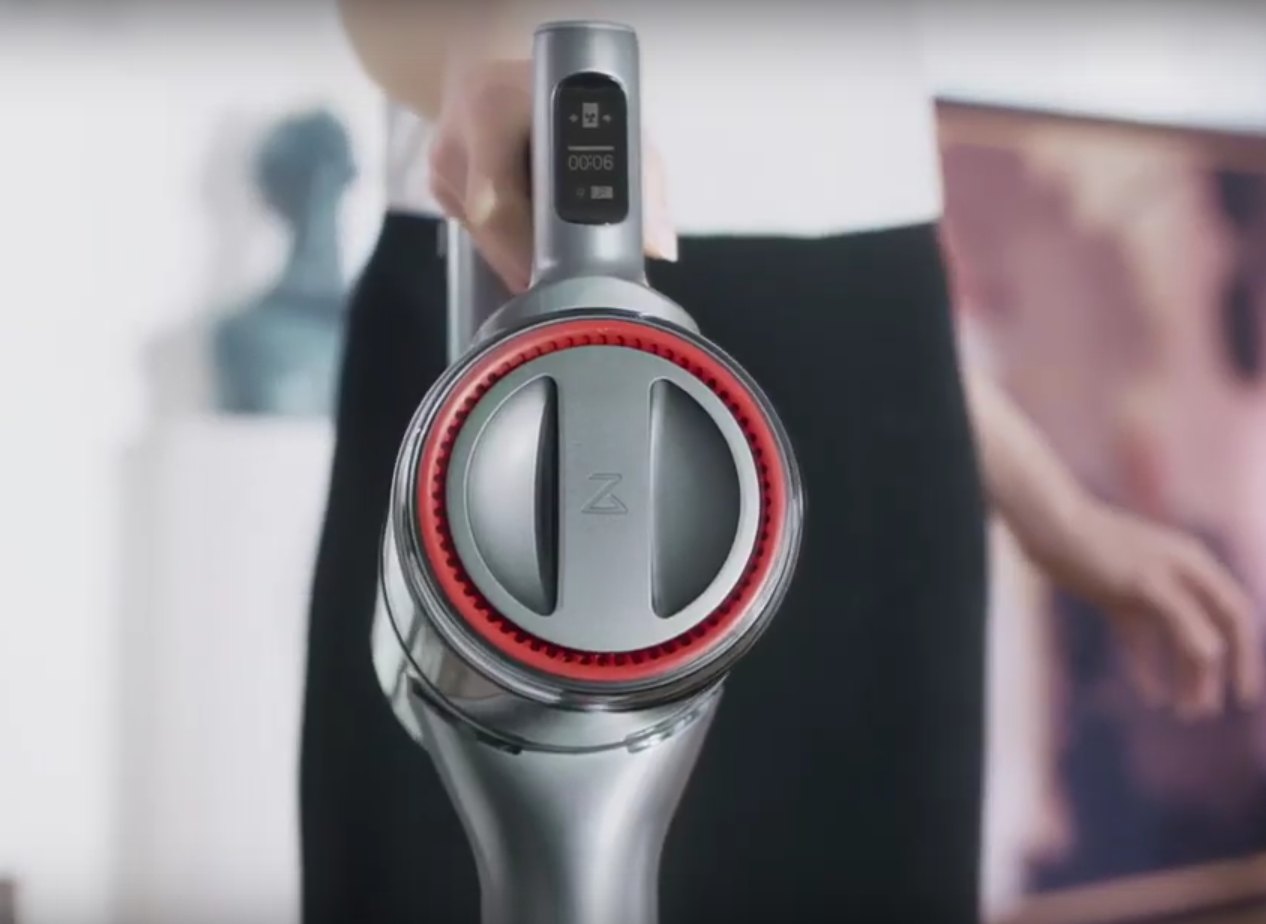 The Roborock H6: what is in the box?
Carpet Brush
Motorized Mini-Brush
Dusting Brush
Crevice Tool
Flex Tube
Baton
Charging Station
Accessory Pack
The charging station can be either mountable on the wall or stay on the floor depending on what you find more convenient. Integrated accessory rack, usable in both wall-mounted and free-standing configurations, keeps all the accessories you need in easy reach.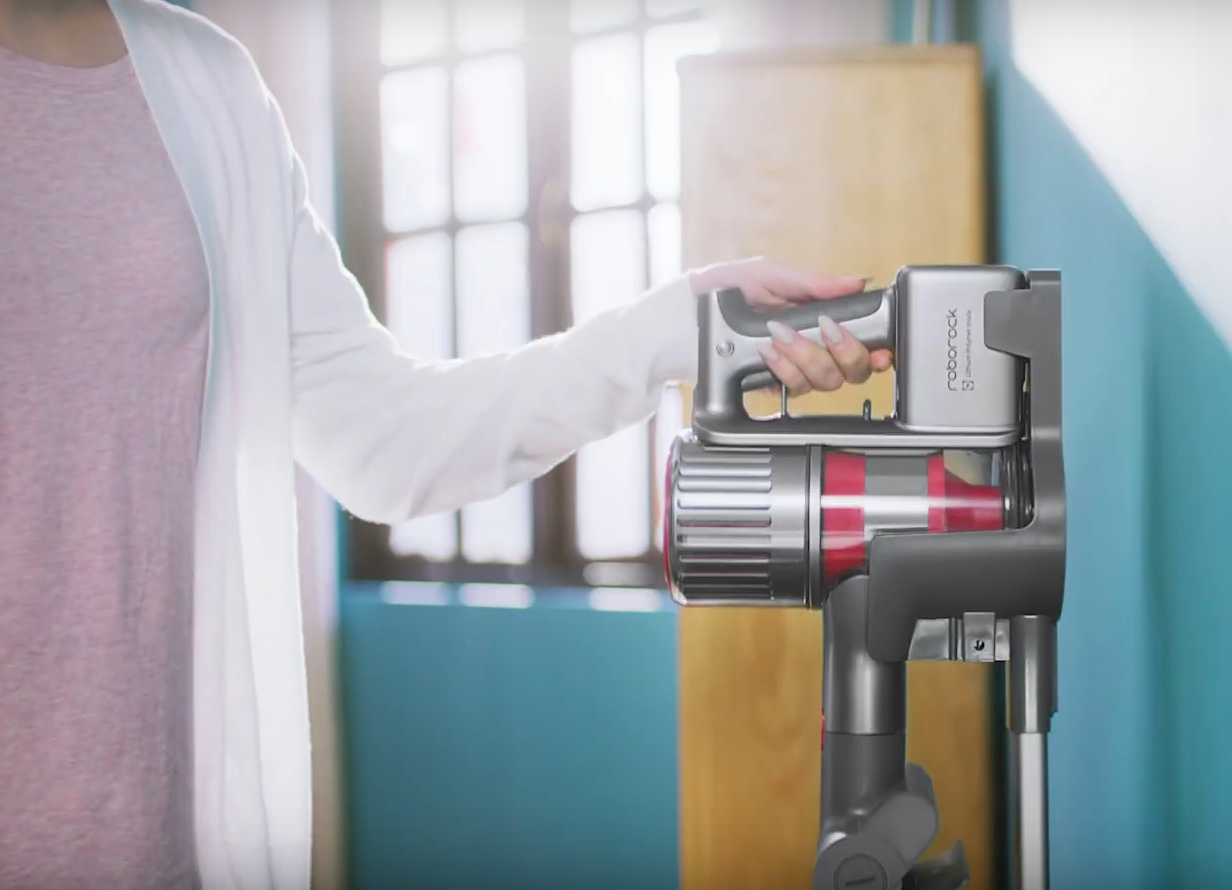 A 400 ml dustbin is easy to open by pressing a button so your hands will not get dirty. The dustbin is average-sized for this kind of product, if you have pets with long hair, you might need to empty it often. Also, every part of the main machine is washable.
Cleaning performance
One of the best smart features of the newest Roborock H6 is carpet recognition. Once the sensors identify carpeted surface, suction power increased to its max level to provide the best performance since carpets are the hardest to vacuum.
With strong suction, carpet boost and carpet brush, the Roborock H6 is able to deep clean carpets and suck up pet hair hidden inside rugs.
You can also use other cleaning nozzles and tools that comes with the Roborock H6 to clean beds, car seats, and soft furnishing.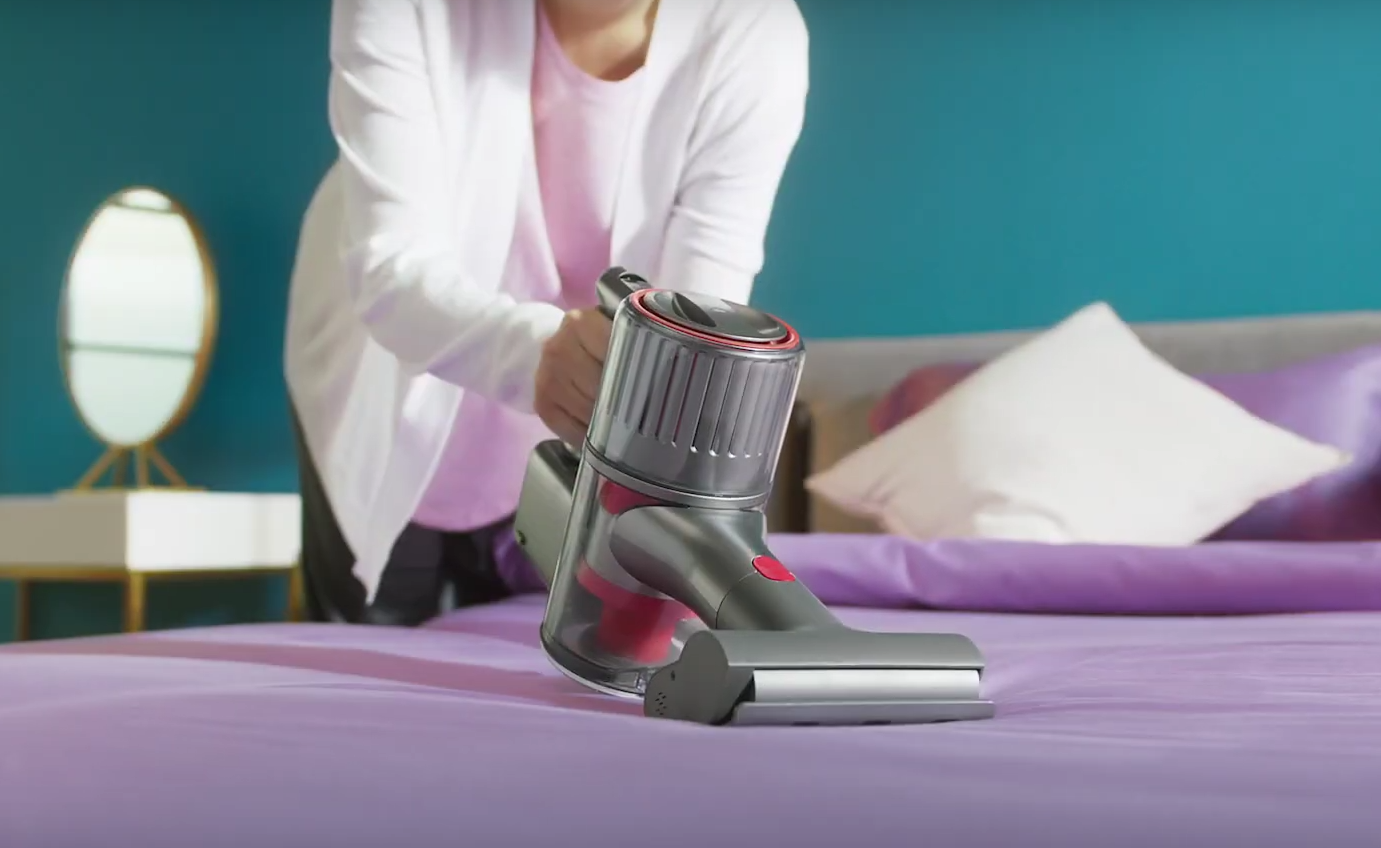 Because of long battery life, the Roborock is one of a few cordless machines which is perfect for big houses.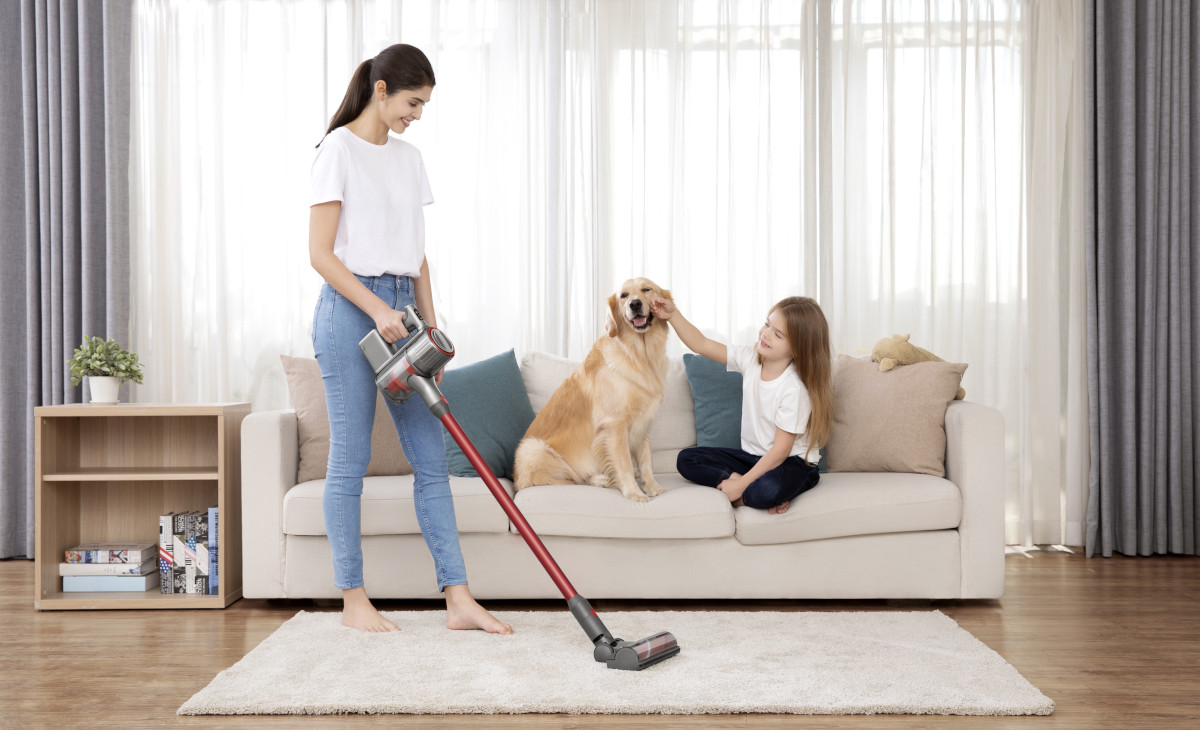 The longest-lasting cordless vacuum cleaner in the industry
A carefully thought-out design coupled with LiPo battery maximizes airflow and filtration allowing the Roborock H6 to provide a long-lasting powerful clean weighing only about 3 lbs!
The H6 runs up to 90 minutes in Eco mode and about 10 minutes in Max mode. In fact, only the latest Tineco Pure One S12 was able to achieve a long runtime like this with two batteries in the box while the Roborock H6 can to the same only with one battery. The H6 is the first cordless vacuum that uses the LiPo (Lithium Polymer) battery while other cordless cleaners have a Li-Ion battery. LiPo batteries are more lightweight than Li-Ion and have increased capacity. According to the manufacturer, the Roborock H6 has an ability to maintain 85% of its power after 600 charges.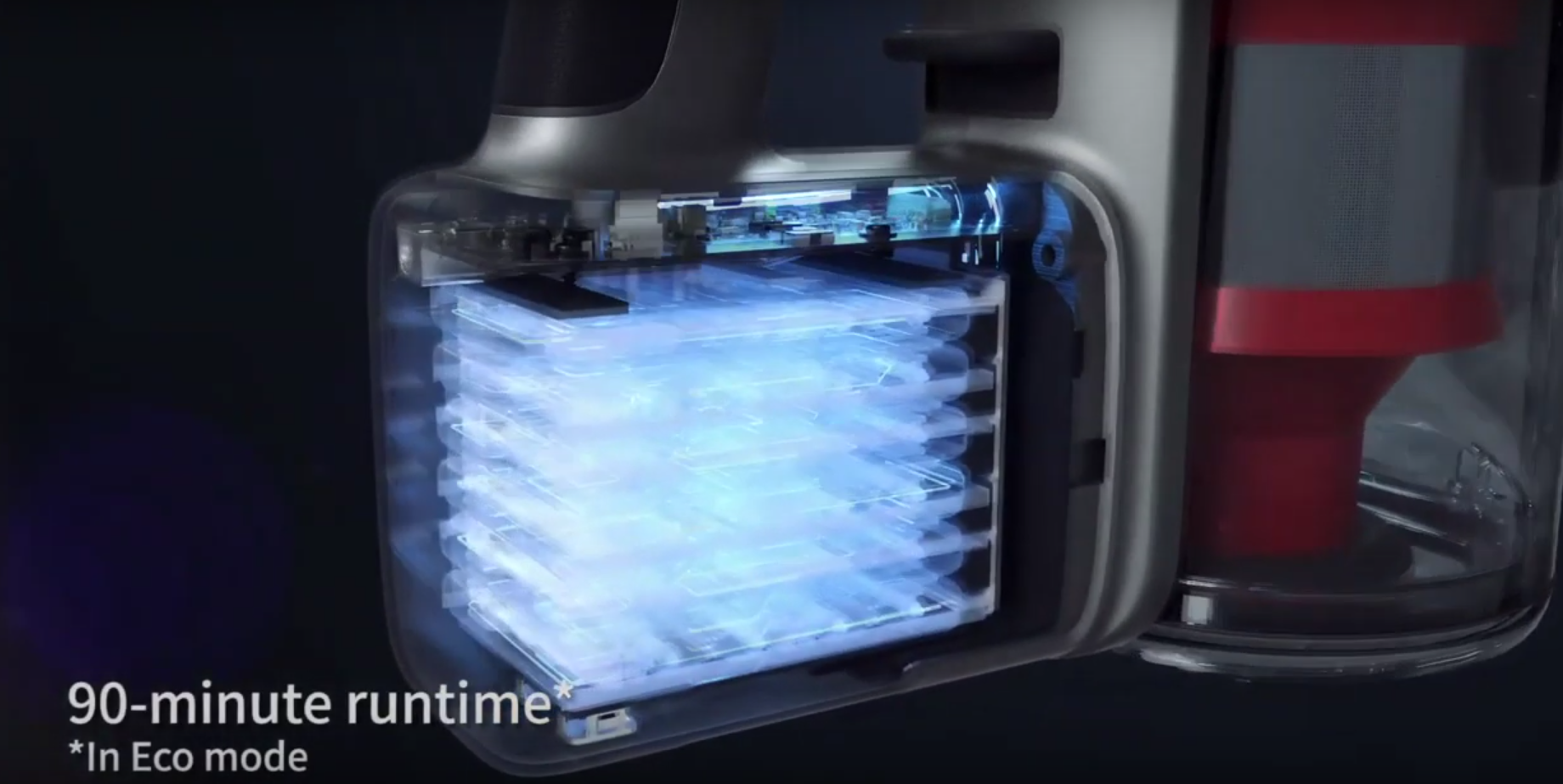 Because of being lightweight, the vacuum is easy to maneuver. With additional accessories in the box, the vacuum is capable of cleaning ceilings to floor.
Impressive Suction & HEPA Filtration
The Roborock S6 is not only the longest-lasting cordless vacuum on the market, but it also one of the strongest devices out there. A 420 W motor delivers 140 AW of suction power, which is more than enough for everyday use. Only a few models on the market are this powerful.
The vacuum has a 5-layer filtration system that is composed of multiple cyclones, plus a washable front and rear HEPA filter that captures 99.97% of particles as small as 0.3 microns making the Roborock H6 safe for those who suffer from asthma and allergy. Normally cordless cleaners come with one HEPA filter and sometimes a pre-filter. A real HEPA filter is a nice addition to make the vacuum safer for allergy sufferers and overall every user that doesn't want to have allergens in the air.
Noise
The Roborock H6 makes about 72 dB of noise. Unpleasant noise is minimized by a noise dampening chamber and advanced airflow control, then further reduced by the rear filter.
Features and Specifications
| Specs | Value |
| --- | --- |
| Battery capacity | 3610 mAh |
| Battery type | Li-Po (Lithium Polymer) |
| Run time | up to 90 min |
| Max suction power | 140 AW |
| Rated power | 420 W |
| Dustbin capacity | 400 ml |
| LED display | 1.3" OLED display |
| Filter type | Washable HEPA, 5-layer filtration |
| Brushless motor | Yes |
| Suction boost | Yes |
| Software functions | Selected cleaning modes, battery remaining time, maintenance alerts, battery level |
| Product size | 11.2 x 4.4 x 8.7 inches |
The Roborock H6 will be available to buy on Amazon in the second quartal of 2020, and the price will be about $449.
About Roborock
Roborock is well known for their releable and powerful robot vacuums and great customer service. If you have any questions, you can always contact them and get a response shortly. Roborock specializes in advanced home robotics with an emphasis on precision navigation. It produces robot cleaners under its brand and also cooperates with one of the largest China's largest technology companies, Xiaomi. Currently, Roborock is available in 40 countries, including the US, France, Germany, and Spain.
---