Today we have a great opportunity to test and review the newest handheld vacuum cleaner Deerma DX800S.
This multipurpose device was designed as an upright and handheld vacuum. With extra brushes, the cleaner is perfect for different needs. Because of its weight, the device is easy to carry. Let's see what else Deerma DX800S offers.
The Deerma DX800S Specifications
| Features & Specs | DEERMA DX800S |
| --- | --- |
| Wind pressure | 14,000 Pa |
| Push rod rotates | 270 degrees |
| Rated voltage | 220 V / 50 Hz |
| Rated power | 600 W |
| Dust cup capacity | 800 ml |
| Noise | 76 dB |
| Power cord length | 5 m (16 ft) |
| Connect tube lenght | 80 cm (2.6 ft) |
| Push rod dimensions (WxH) | 30 cm (11.8 inches) x 20 cm (7.87 inches) |
| Weight | 3.5kg (7.71 lbs) |
The Deerma DX800S Review: Unboxing and Test
Design and Performance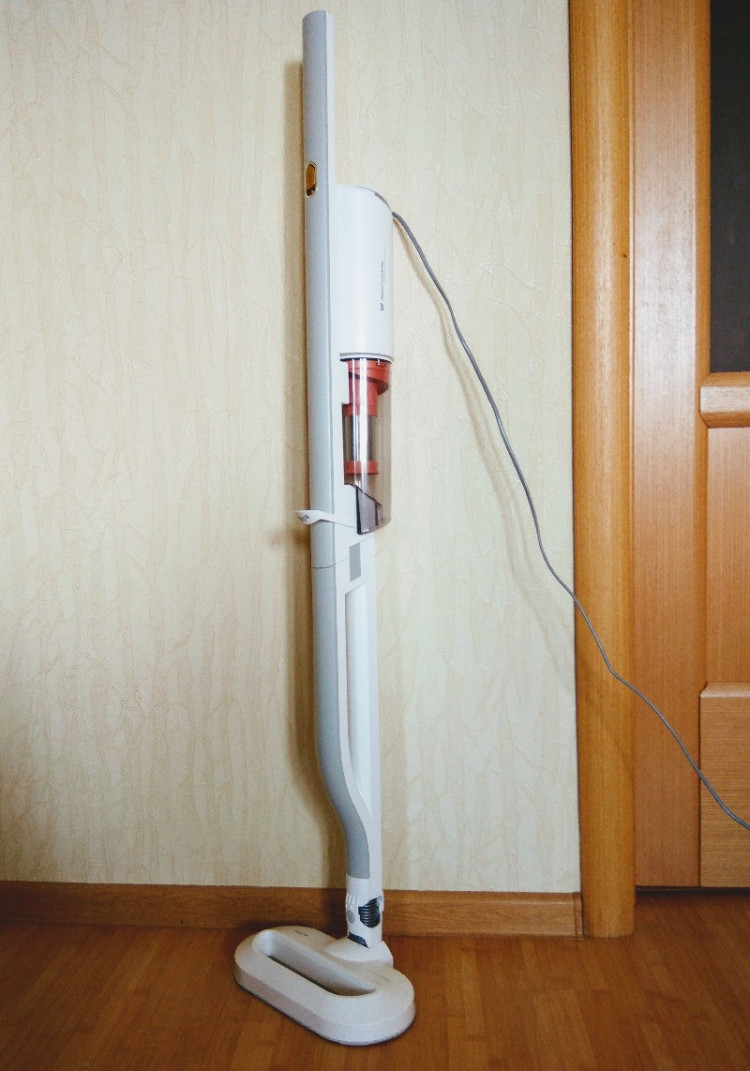 The Deerma DX800S has a minimalist design. It is made of high-quality ABS and doesn't feel cheap. There are no complaints about build quality, it does not creak when twisting. Every part of the device is easy to attach to each other. The dust cup can be removed easily by pressing the button.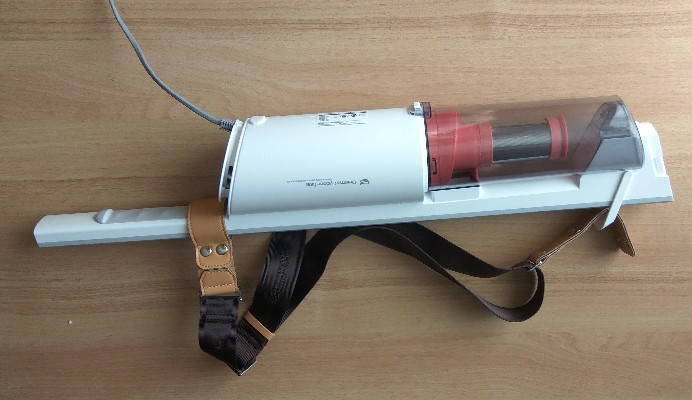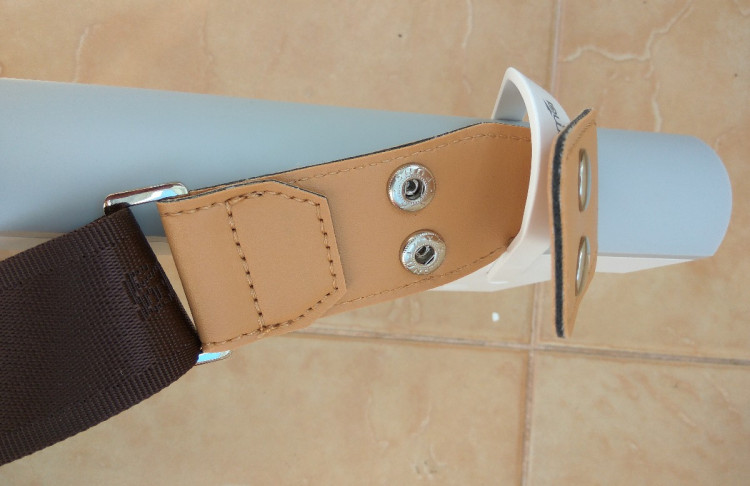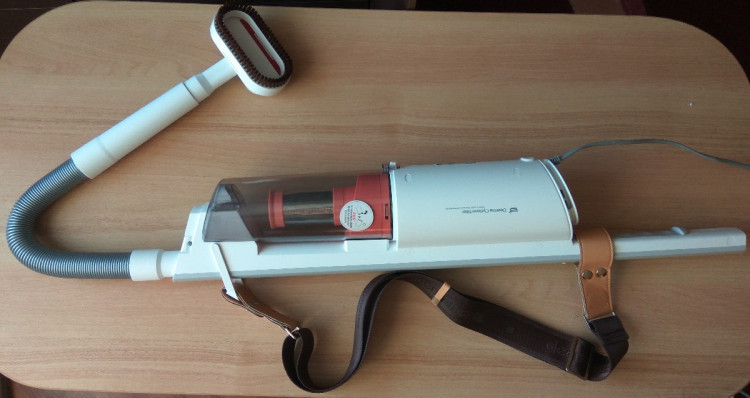 The Power button located on the top side of the device. There is only one cleaning mode, so you are not able to change suction power.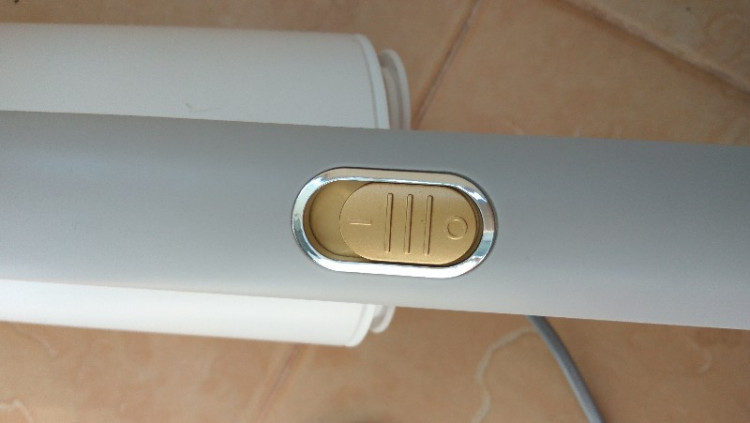 It is 31.5 inches (80 cm) long, 11.8 inches (30 cm) wide and 20 cm high. The vacuum is lightweight (3.5kg / 7.71 lbs) which makes it easy to carry. It comes with a 1.5 inches (38 mm) strap that supposed to help you with pulling the vacuum when you need to reach some areas. In the box, you can find three brushes for different needs and one wide brush for floors cleaning. The 0.8 inches brush for easier corners cleaning, 2-in-1 electrostatic brush suitable for the cleaning of mites dust on the furniture surfaces, and the flat brush that is perfect for tight and small spaces. The floor nozzle rotates at 270 degree reaching corners blind zones.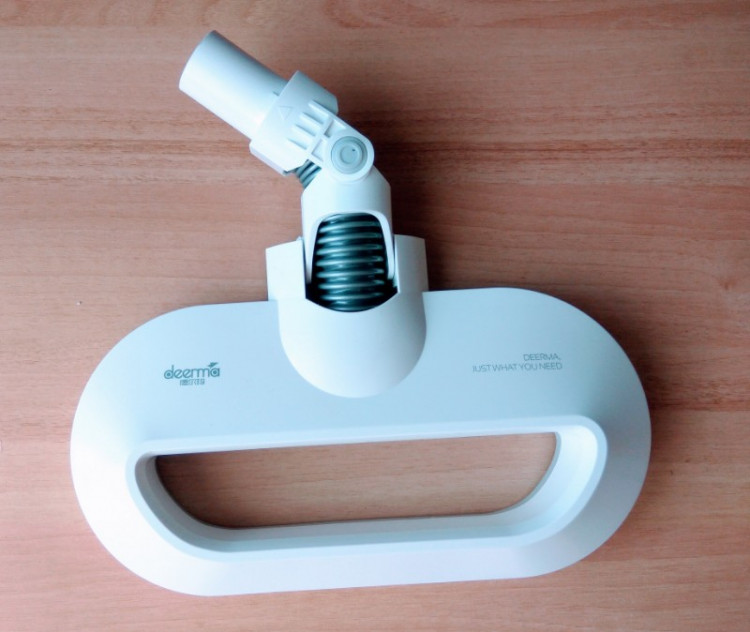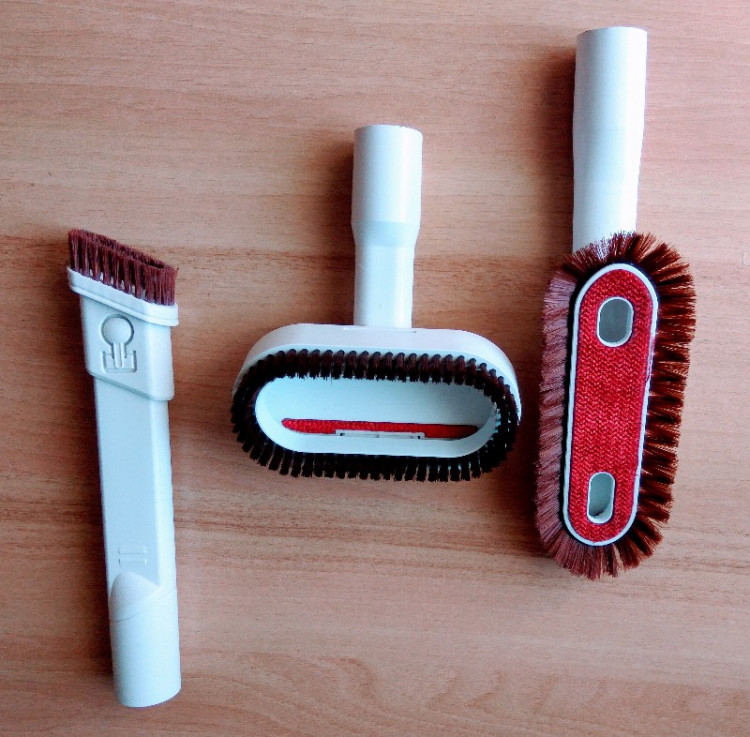 The vacuum is equipped with a washable filter that is located inside its dust cup. 4-stage filtration system separates dust, quickly separates large debris from impurities and prevents backflow, HEPA is known as anti-allergen, it reduces up to 99.7% of particles, mites, and fumes, and the cotton filter that reduces noise. The dust cup is very easy to empty, all you need is to pull the filter element that's located in the bottom, lift and remove the dust.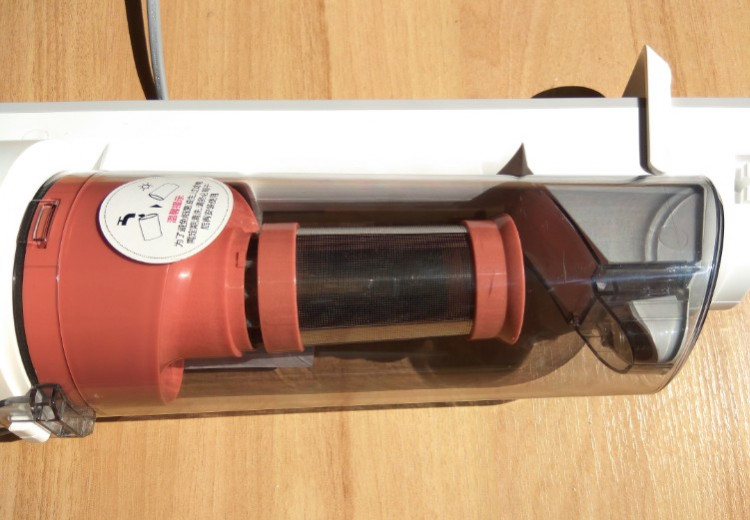 The Deerma DX800S delivers 14,000 Pa of suction power which makes is one of the most powerful budget cleaners on the market. It produces about 75 dB of noise. The vacuum is ideal for cleaning furniture, floors, tall shelves and basically everything in your house. It is easy to lift, it is lightweight, has an amazing modern design and the vacuum is really powerful.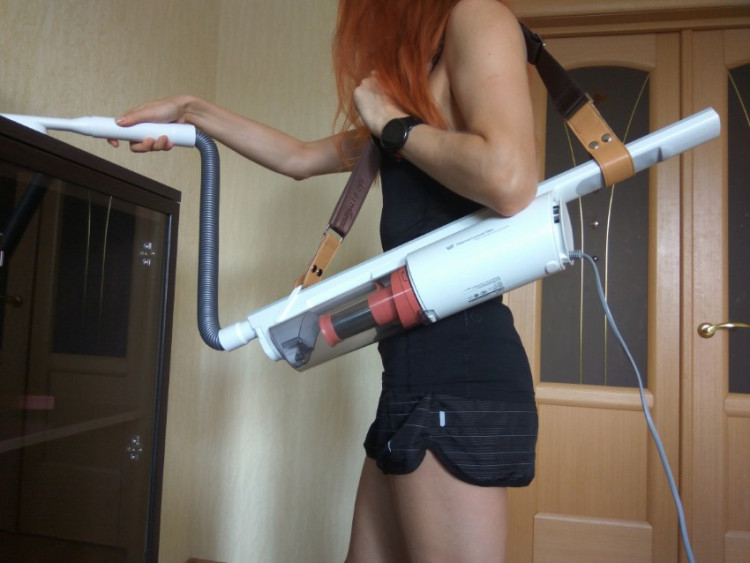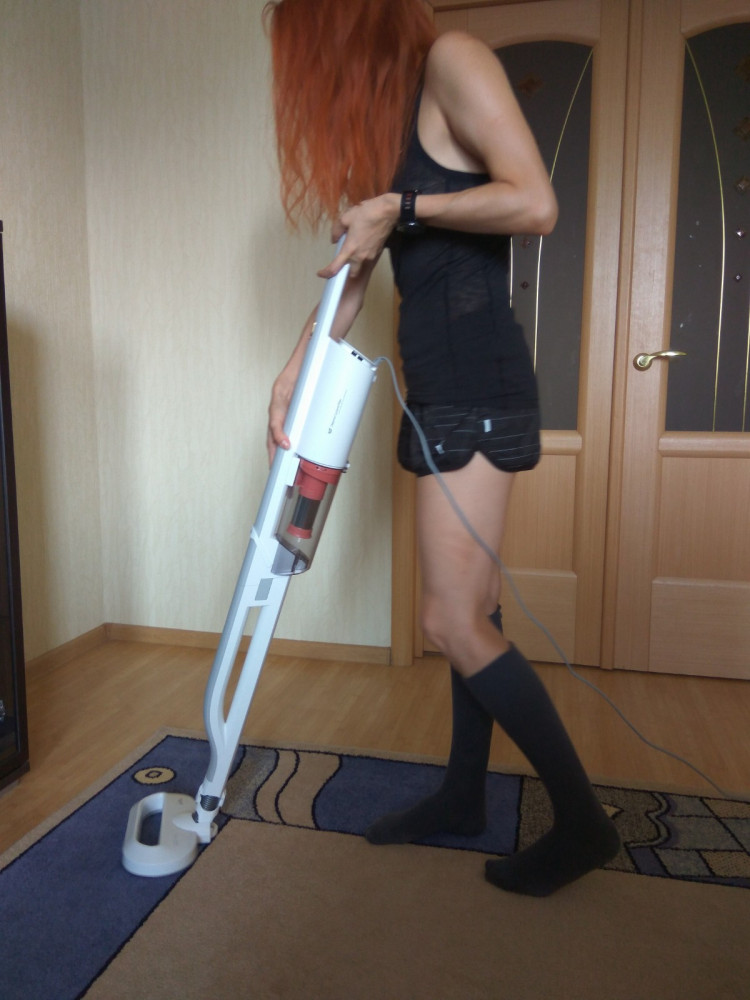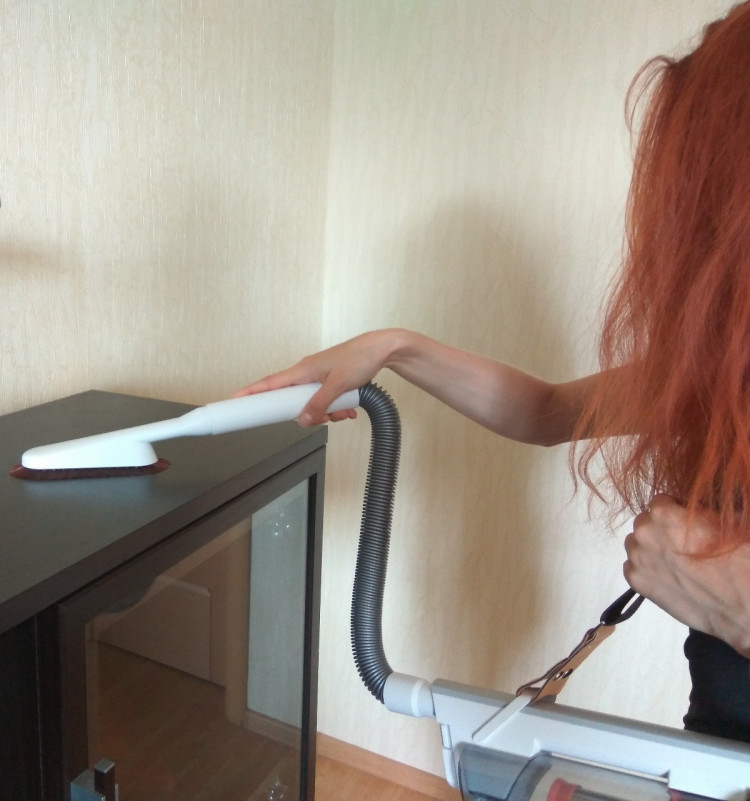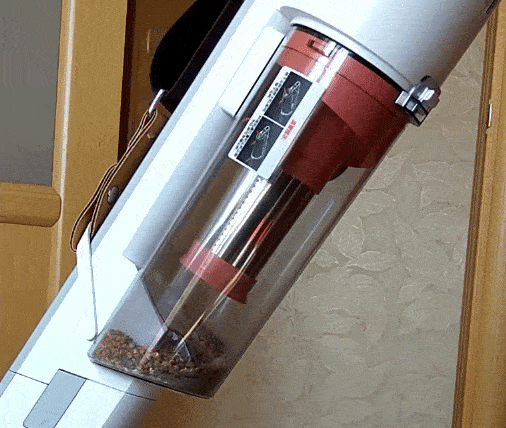 Accessories included
vacuum cleaner (main body)
connecting tube
ground brush
strap
brush
long flat brush
connecting hose
soft brush
manual.
What is Deerma DX800S designed for?
Cleaning the furniture that is made of clothing. It is easy and fun to clean a coach, bed, chair etc. There are some hard-to-reach places that are not easy to clean but Deerma comes with narrow brushes that are ideal for this purpose.
Remove the dust from furniture such as shelves, leather sofas, tables, window screens etc. The narrow brush will not scratch the surface making it suitable for cleaning tight spaces and delicate materials.
2-in-1 slot tip is perfect for very tight and narrow areas. It can be switched in two cleaning modes: long flat suck (suction inlet) and hairbrush flat suck. This brush is ideal for corners cleaning and places behind the bed as well as other areas that are hard-to-reach.
Because of its weight, the DeermaDX800S is easy to carry. Just attach the strap and pull it on your shoulder to be able to move around the house. Useful when you need to remove sudden mess quick.
Along with other useful options, do not forget that the Deerma DX800S is supposed to clean thin carpets. It is also able to remove even the smallest particulars on the laminate, hardwood floor, tile, linoleum etc.
Price & Where to buy
The Deerma DX800S is available to buy on Gearbest for a price of about $140.