It's been a week since I received a fitness bracelet which is a big thanks to GearBest for the opportunity of testing this device. I've talked about this fitness tracker in our previous MPOW D6 review. As a person who workout regularly I was excited about this tracker. I can see how many calories I've burned, how many kilometers I've walked, my heart rate and how many steps I've taken.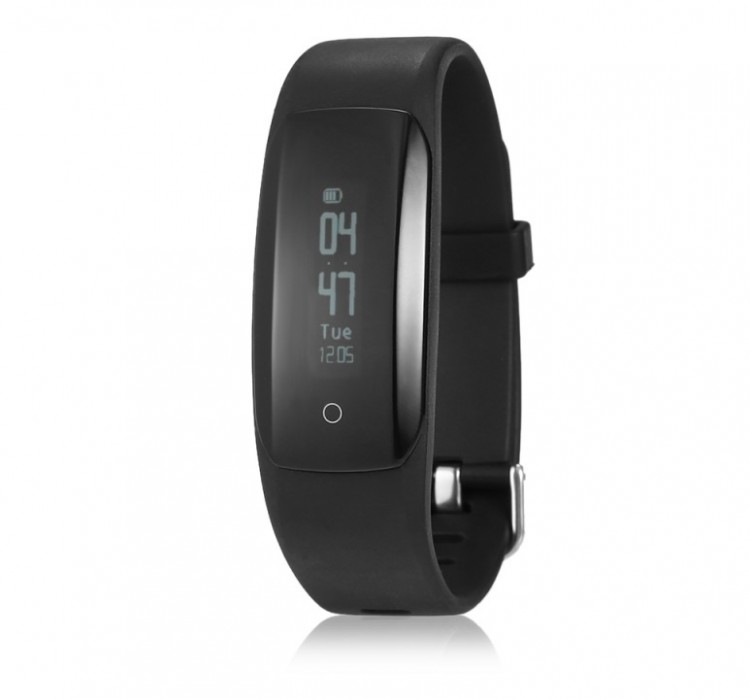 Appearance
Let's have a quick look at the appearance. The bracelet has a plastic strap. A detachable design that allows not to remove the strap only take out the unit and charge using USB. The bracelet is waterproof so you can take a shower wearing it.
Features and specifications
90 mAh battery that charges for about 1.5 hours and lasts for 15 days
A 0.87 inch with 128 x 32 resolution OLED screen
Supports iOS 8.0 and Android 4.4 or above systems
Detachable design
Shows nottification from text messages, phone calls and notification from Facebook, WhatsApp, Twitter apps
Track daily activity, the number of calories spend, the number of steps taken, and also shows your heart rate
Shows sleep quality
Supports up to 5 alarms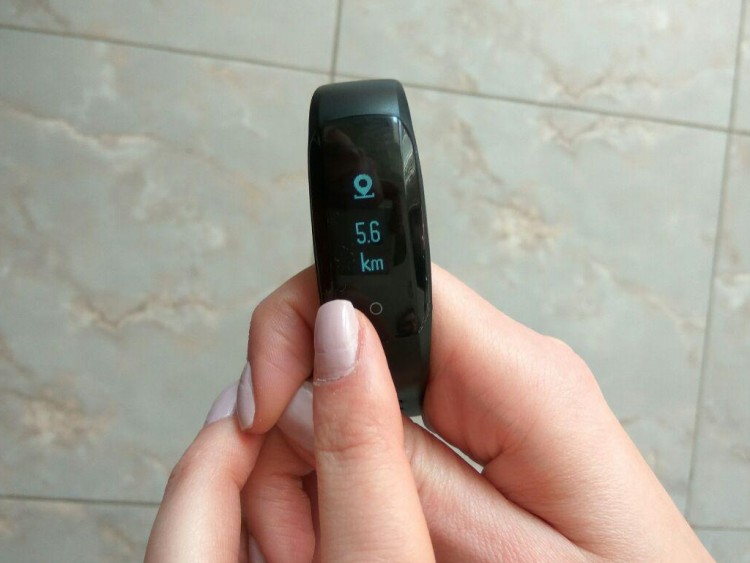 When someone's calling the bracelet buzzes, and I can see a phone number on the screen. Unfortunately, I can't interact with notifications. Once a notification from text messages shows up, you will never see it again.
The bracelet supports 5 alarms that make it vibrates when it's time to wake up. Also, it buzzes when the alarm on my phone rings.
The screen itself only shows time and date, battery level, Bluetooth, steps taken, heart rate, distance, and calories burned. Also, there is a feature that allows me to find my phone if I'm missing it.
Let's talk about the Mpow Smart app
The app is easy to use. It doesn't have a lot of features yet quite helpful when it comes to the sleep record.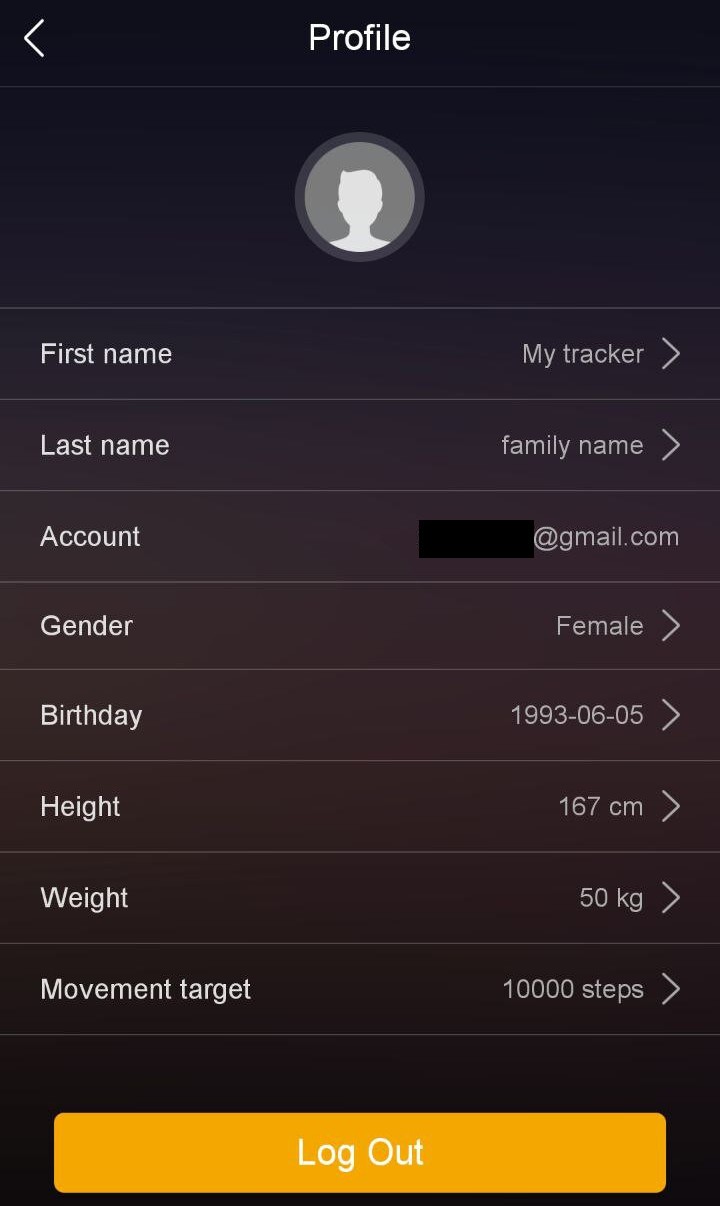 The app allows you to change your name, to sync the personal account with your email. I can change gender, birth date, height, weight, and movement target. Also if you want you can upload a photo to your profile pic. I can see the battery level, change the intensity of vibrating, change the way I want data to be shown, turn on/off "find phone" feature.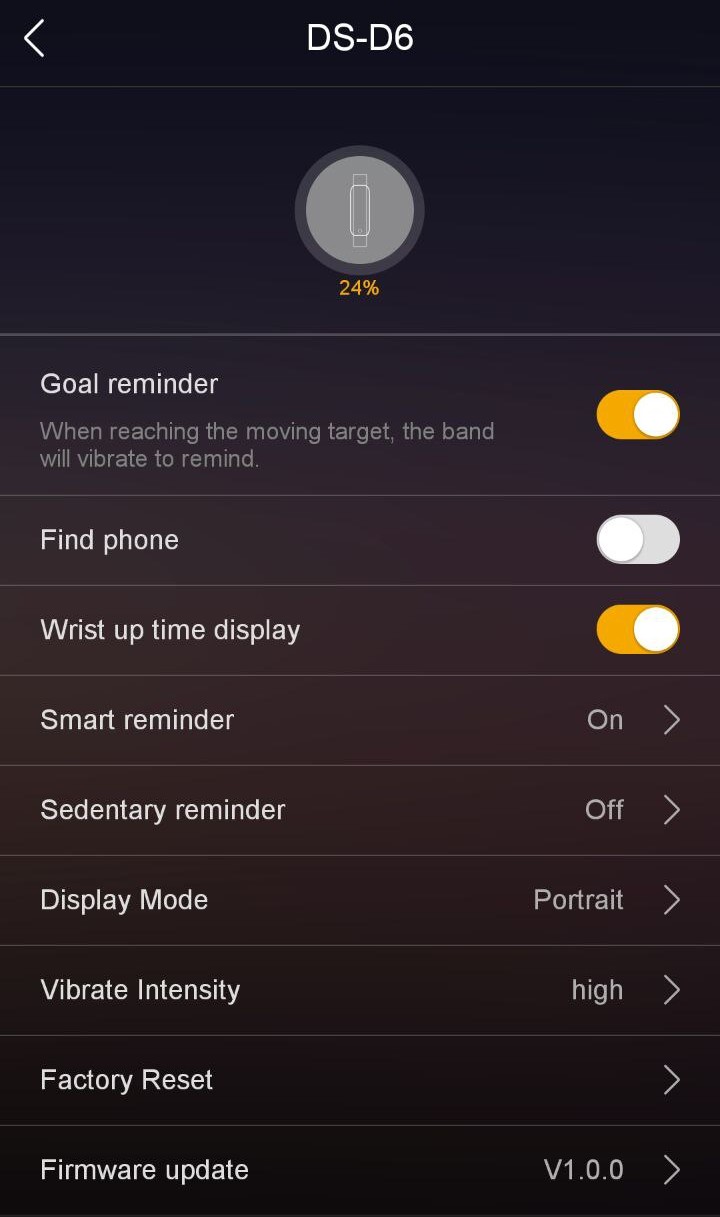 I can set up to 5 alarms and change days when I want it to wake me up. The bracelet vibrates when it's time and buzzes when the alarm on my phone rings.
The activity tab shows total steps, calories, and distance. I can see how many steps I've taken in a day, during the week or compare the data with previous month results.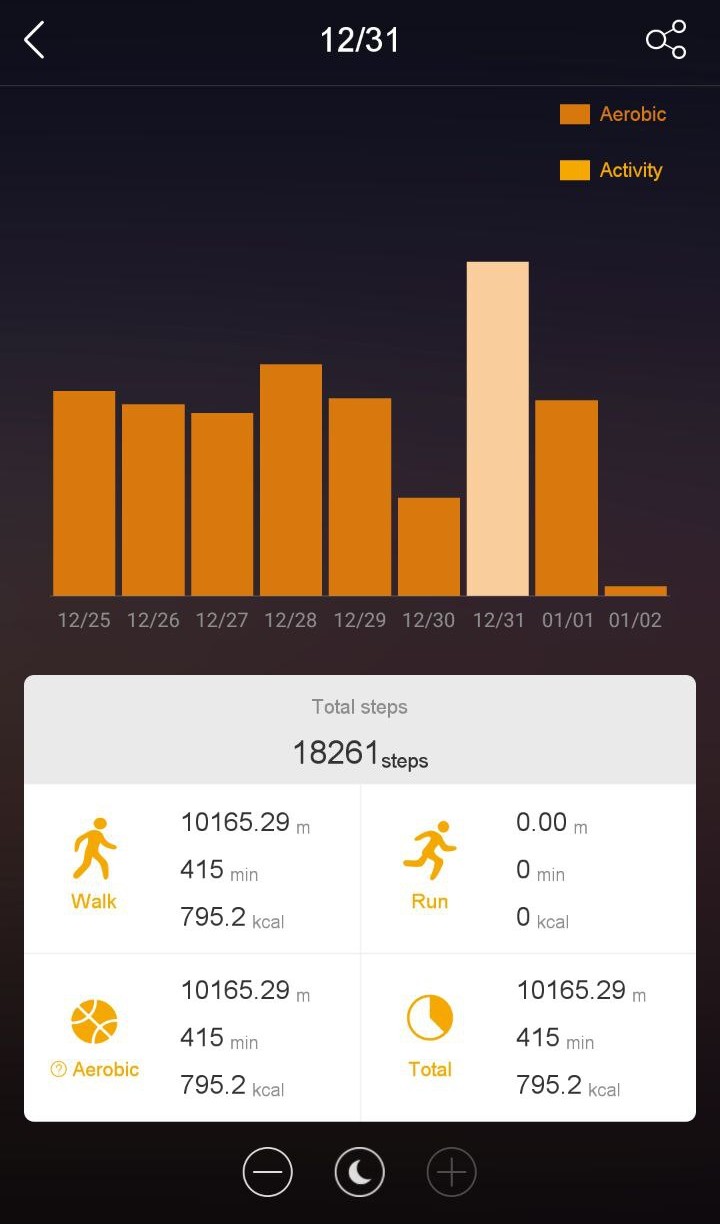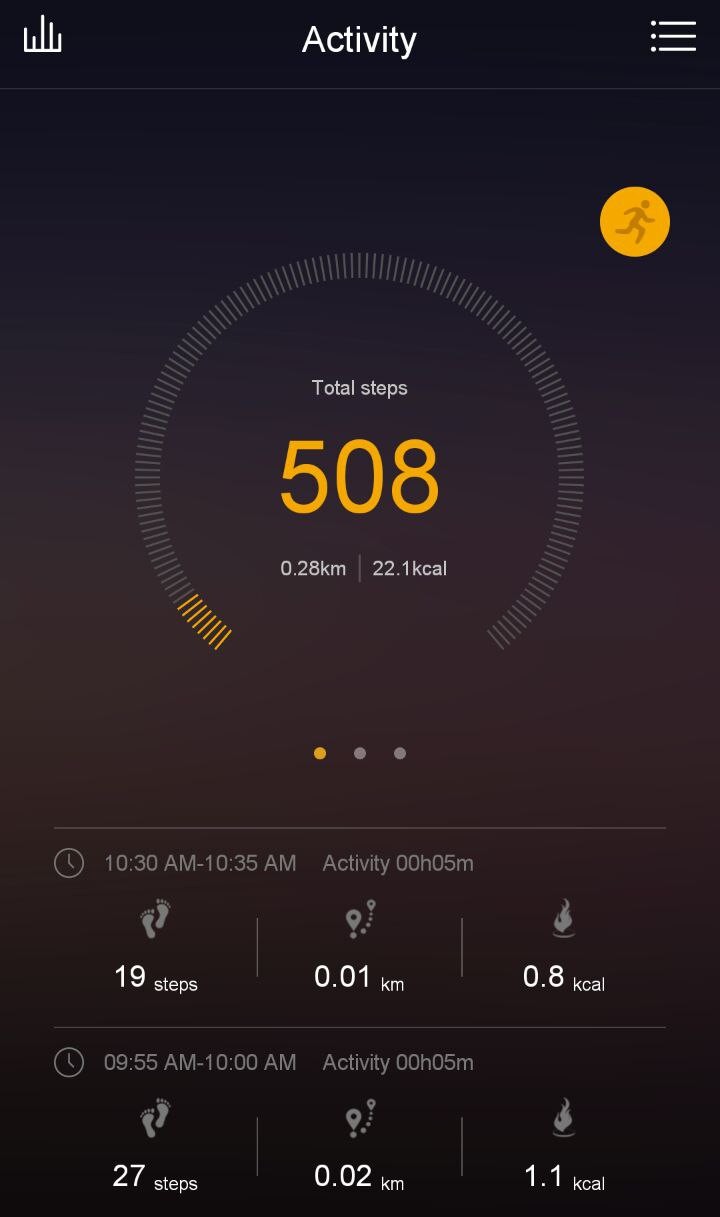 Sleep tab shows deep light sleep time, average heart rate during the night and wake-up time. I would say that this mode is not quite accurate. Sometimes it says I was already sleeping when I was not but it is cool to see my heart rate or how well I slept on the app.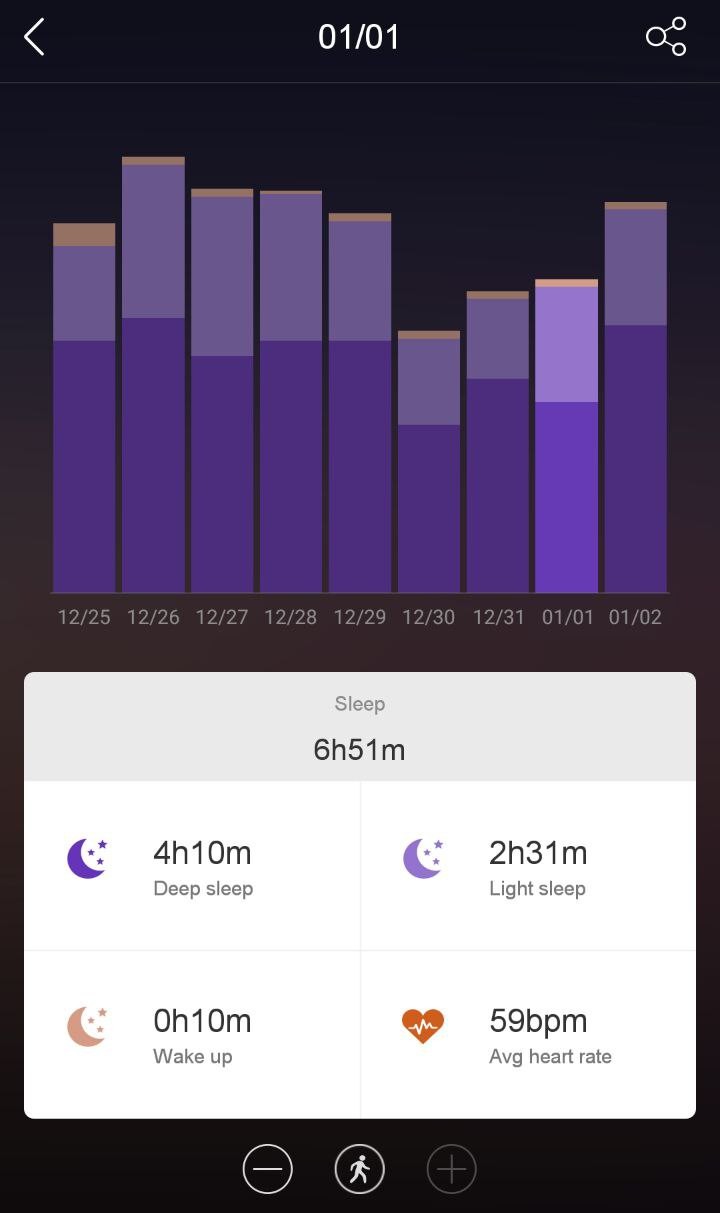 Built-in heart rate sensor detects heart rate 24/7. It records my heart rate and shows the average number in the app.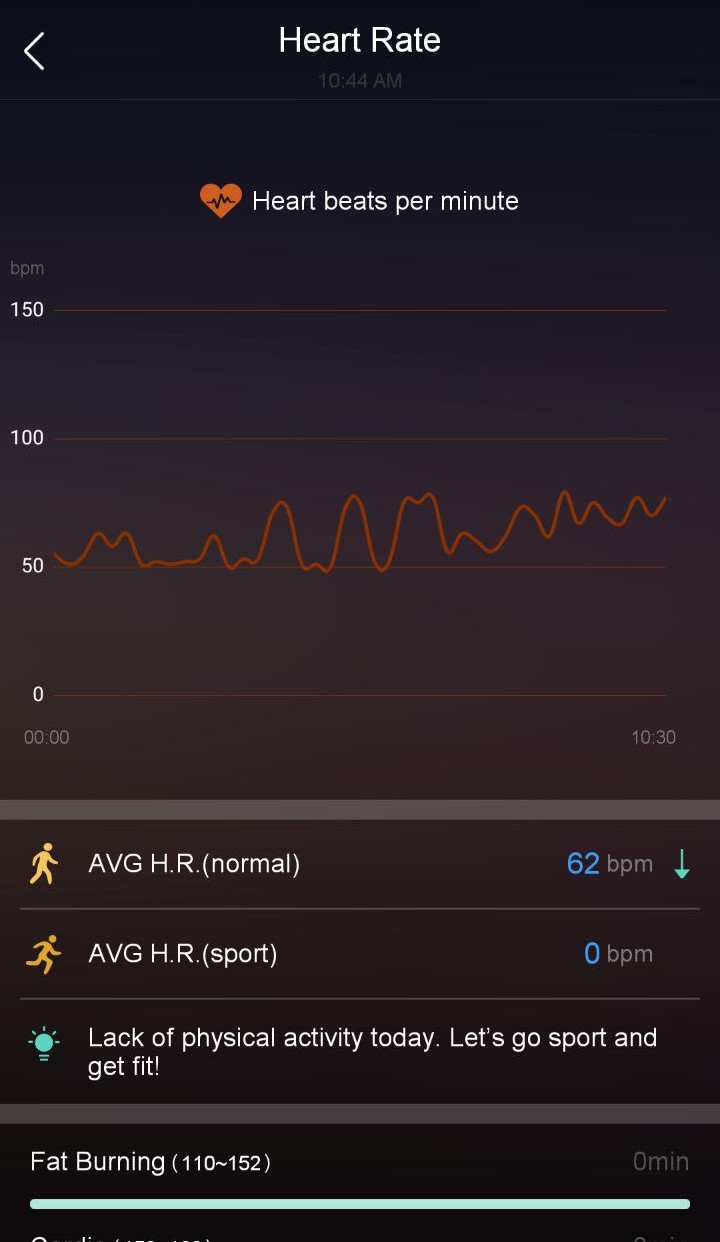 The bracelet also has a workout mode. To activate it just hold your finger on the screen for a few seconds. The workout time shows the same data plus how much time you've spent exercising.
When I reach my daily goal, the bracelet vibrates, and a gold reward shows up on the screen which makes me moving more every day.
Battery life
The manufacturer says it lasts for about 15 days without charging. Unfortunately, it's been only a week of using it so I can't say how long the battery life is. It's been a week, and I still have about %30 of battery left.
What makes it good
Affordable price.
Heart rate sensors.
Detachable design that makes it easy to charge.
Decent battery life.
Bright display.
It manage calories, steps and distance.
Allows to see recent sleep data.
Nice design.
What could be improved
Sleep mode is not too accurate.
Limited fuctionallity when it comes to using the app.
Is the MPOW D6 worth buying?
Before getting the bracelet, I didn't think about buying one but changed my mind once I start using it. Needless to say that the bracelet looks cool on the wrist and even though it's quite primitive it does its job well. I can track all my activity data, see how well I sleep and use the device when I work out. The thing makes me more active from day to day to reach my daily goals. It reminds me about workout when I haven't and so on. Even though the sleep mode works not too accurate, I still think that this fitness bracelet is a "must-have" device even for those who don't exercise. It is very affordable (the bracelet is on sale for less than $20), looks fantastic, count calories, shows distance, tracks your heart rate and how many steps you've taken. I would definitely recommend you to consider buying this thing to improve your life quality.
UPDATE: Check out our latest article about best cheap smartwatches of 2019.
---