No matter what kind of lifestyle do you live, a smart bracelet is your need. There are so many fitness trackers on the market it is quite hard to choose the right one. Recently, we reviewed the MPOW D6 activity tracker. Today we want to review Lenovo Cardio Plus HX03W smart bracelet, a budget smart band that costs less than $30. Coming with a low price tag, this device has a nice modern design, big screen, and all necessary features.
Lenovo Cardio Plus main features
Heart rate monitor
Pedometer
Sleep monitor
Sedentary reminder
Smartphone message and call reminder
Alarm clock
Anti Sleep Mode
Design
The smart band comes in multiple styles (black, blue, red, and orange silicone straps). It made of plastic and has IP68 waterproof protection making it perfect to use for men and women. Cardio Plus HX03W has an OLED 0.96-inch screen. The display is flat with very narrow border, has a 128x64px resolution and one sensor button at the bottom part of the screen. It is easily visible under direct sunlight.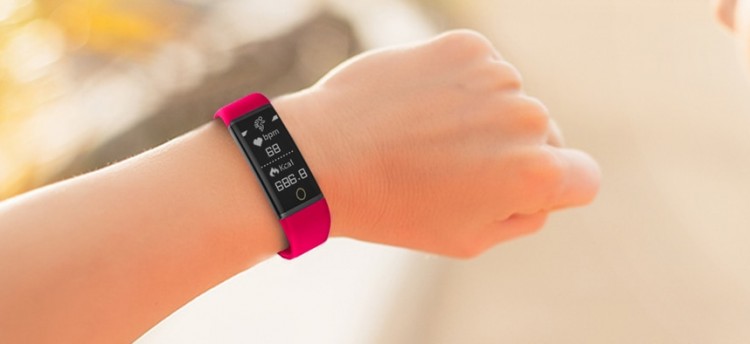 Smartband hardware
It is equipped with Nordic 52832 chip, built-in 64K RAM, 512K ROM, and supports Bluetooth 4.2. There are pedometer sensor and heart rate sensor. It runs on an own operating system and can be connected to any iOS or Android smartphone.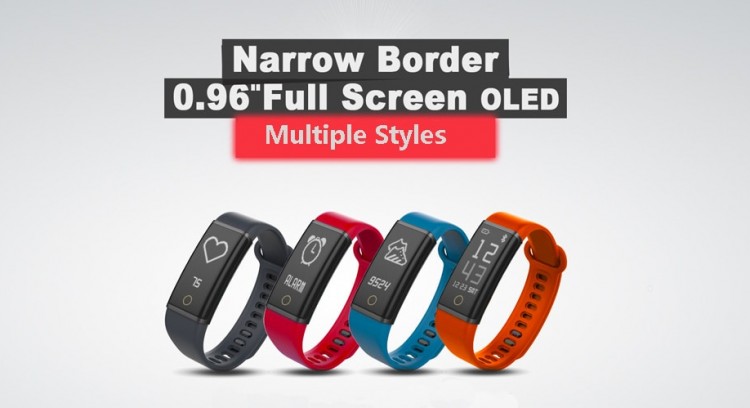 You can easily recharge the smart band using a USB charger, just remove the strap as the picture below shows. The charging takes up to one hour. The 85mAh battery provides 7 days of continuous usage.
Thanks to IP68 waterproof protection, there is no need to remove the watch from your wrist when you want to take a shower or to wash your hands.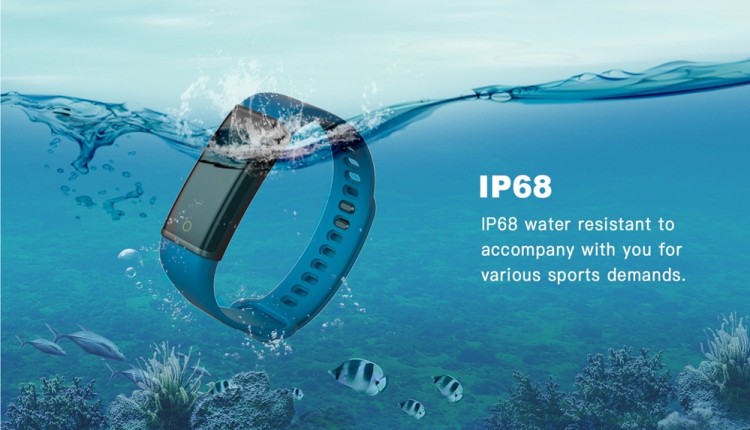 Software
Lenovo smart band has several modes, you can switch between them by pressing the button on the screen. There are clock, pedometer, real-time heart rate measurement, distance passed, calories burned, and the activity mode. The smart bracelet informs you when you receive a phone call, message or notification from Facebook, Gmail, Skype or WhatsApp. It also detects when you go to bed and fall asleep. Also, the bracelet buzzes notifying when you achieve your daily activity goal when you are sitting too long or your heart rate is above normal.
Lenovo Cardio Plus HX03W smart band can be paired with any Android or iOS smartphone. You just need to download and install the app named Lenovo Healthy from Google Play Market or iOS Play Store to save and sync the data. What you can do with Lenovo Healthy app?
heart rate monitoring: real-time measurement, average per day, heart rate chart
setup alarm reminder
setup daily exercise goals
sleep monitoring: deep and light sleep state, heart rate chart, average heart rate, wake-up duration
daily activity monitor
setup sedentary reminder
monitor number of steps passed per day
setup call and message reminder
setup daily activity goals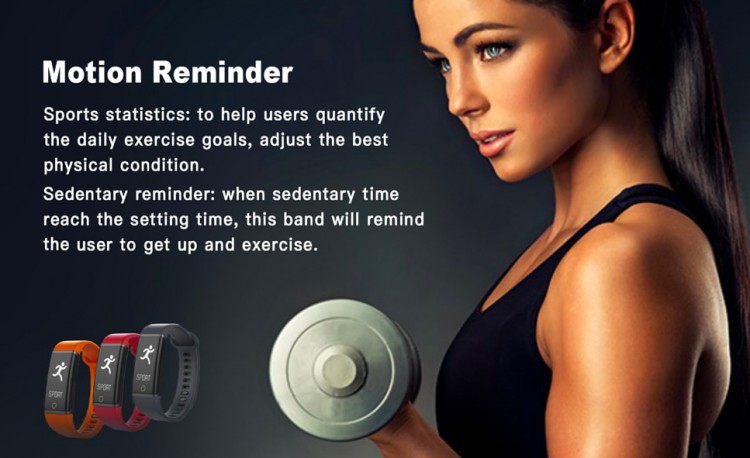 Pros
low price
long standby time
IP68 waterproof protection
cool firmer band closure
big almost-borderless display
accurate pulse measurement
Cons
smartphone app should be improved for better functionality
strap can't be replaced
Specifications
| Specs | Lenovo Cardio Plus HX03W |
| --- | --- |
| Display | OLED 0.96 inches (128x64px) |
| Processor | Nordic 52832 |
| RAM | 64K |
| ROM | 512K |
| Waterproof | yes, IP68 |
| Alert type | Vibration |
| Connectivity | Bluetooth 4.2 |
| Battery Capacity | 85mAh |
| Standby time | 7 days |
| Case material | Plastic |
| Band material | TPE |
| Compatability | iOS > 8.0, Android > 4.4 |
| Product size | 28.00 x 1.80 x 0.80 cm / 11.02 x 0.71 x 0.31 inches |
Generally, the Lenovo Cardio Plus HX03W is ideal for everyday use as your personal health and fitness assistant. In fact the bracelet comes with a low price tag and has all the necessary functions to monitor your daily activity.