Samsung first released its QuickDrive washing machine on the IFA in 2017. The new flagship models WW7800M, WW8800M and WW6800M that was first announced late last year, are equipped with Wi-Fi and can be controlled from anywhere by a smartphone. So are the new washing machines with QuickDrive feature smart enough?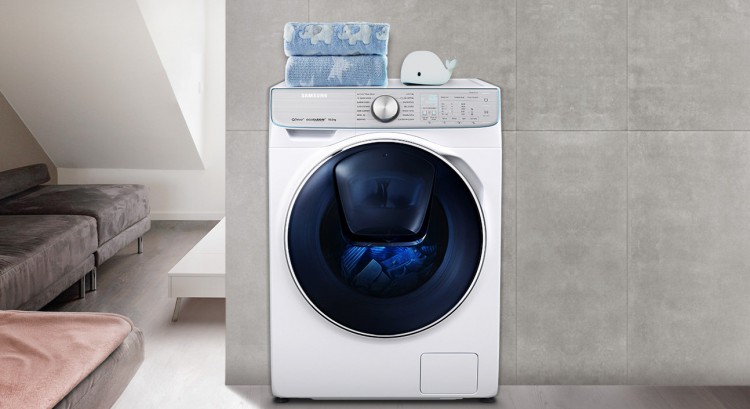 New washing machine technology
The unique 'Q-Drum' design has the main drum and a backplate that rotates in different directions giving your clothes a quick, powerful and deeper clean cutting washing time by 50% and energy-use by 20%.
The main drum moves clothes from top to bottom, while the backplate makes a back and forth movement which helps it to remove dirt quicker providing a more effective wash.
And if that doesn't wow you enough, the Samsung's new AI-powered laundry assistant, aptly called Q-rator, allows you to plan laundry. It even suggests laundry recipes depending on the information it's gathered!
Q-rator
The Q-rator is the smart feature that gives recommendations for wash cycles, relying on info like color and fabric type provided by the user and helps to find optimal laundry settings from your smartphone. You can also plan your laundry with the Laundry Planner feature by simply setting the end time of the next session. The interface will even recommend the proper cycle for the given time.
Eco Bubble technology
It mixes the air, water, and detergent that creates bubbles that wash clothes faster and gets rid of stubborn stains at lower temperatures.
AddWash feature
Samsung allows you to drop the clothing you've forgotten by simply open the front door after the wash cycle has already started.
Wi-Fi monitoring
Smart Control feature allows monitoring the working process using a smartphone.
The HomeCare Wizard
The HomeCare Wizard monitors the washer. It alerts about potential problems and provides quick troubleshooting support.
Eco Drum Clean+
Eco Drum Clean+ ensures you always get the best possible wash by cleaning the drum and rubber seal. A reminder will appear on the display when the drum needs cleaning.
Less Noise While Working
The Vibration Reduction Technology provides quiet wash, even at high spin speeds.
Optimal cleaning, minimal effort
With built-in weight, water and wash sensors Auto Optimal Wash measures the laundry size, calculate the amount of water needed, the level of soiling and add the optimal amount of detergent and softener for a truly automatic and effortless wash.
In the end
The newest washing machines are great. With the wi-fi connection and laundry planning, you have to put minimal efforts to wash your clothes. Samsung machine is definitely one of the smartest on the market.
---
Also, Samsung announced the upgraded smart Family Hub Fridge with its virtual assistant Bixby so now you can speak to it, check what's inside the fridge only using your phone and even order pizza only by one click.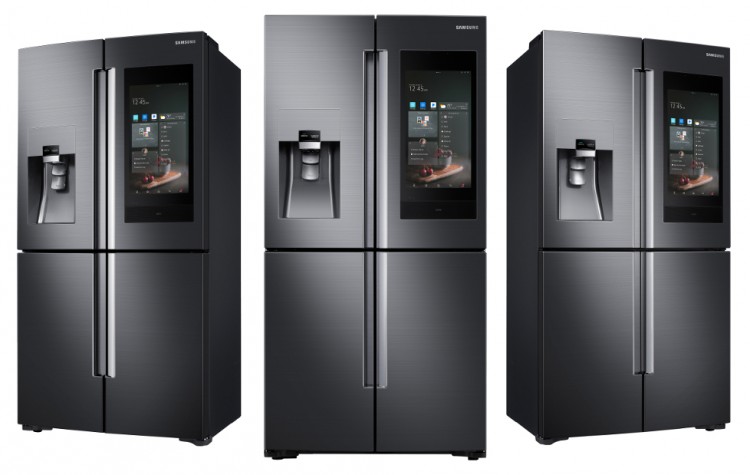 ---