Dibea is one of the most popular Chinese companies that produces vacuum cleaners. The newest Dibea D800Pro is a 2-in-1 device that can be used as hand-held or vertical to meet your cleaning needs. Is it as good as its competitors? We tested the vacuum and here are our thoughts about it.
Unboxing and Cleaning test
First Glance
The Dibea D008Pro has a beautiful design made of red aluminum. It has a good build quality and feels pleasant to touch. In the box, you will find 5 cleaning blushes for different cleaning needs. On the main machine, there is a start/stop button, on the lid of the extension tube you can find a switch that turns on standard or max mode.
Dibea is very generous when it comes to accessories. There are plenty of attachments the package contents.
An aluminum tube is designed to work on carpets and height cleaning. The extension tube works better if you need a flexible tube to get some hard-to-reach places.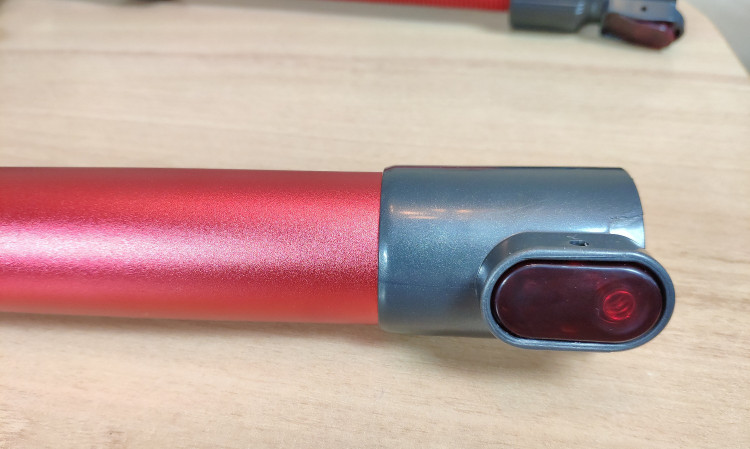 The start/stop button is easy to press when holding the main unit. I found myself constantly switching it when tested the cleaner. The Dibea D008Pro delivers 9,000 Pa in standard mode and 18,000 Pa in Max mode. To switch between modes you need to press the +/- button that is located on top. The Dibea is not loud, you still would be able to keep a conversation when cleaning.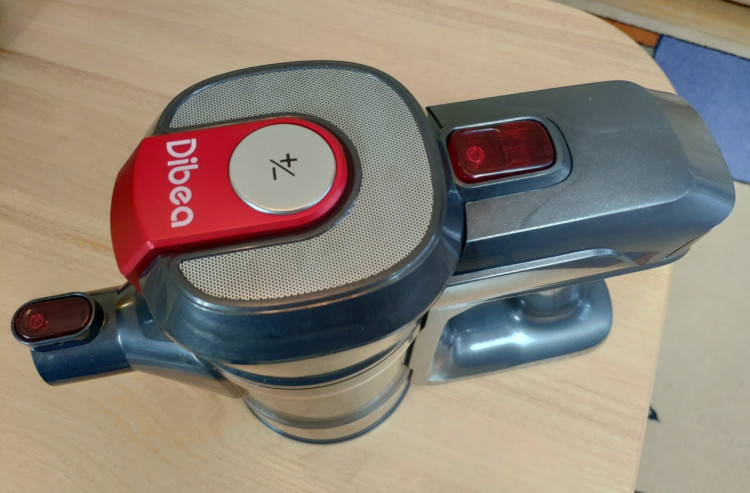 Inside the main machine, there are a washable filter, second stage stainless steel honeycomb filter, and a primary external cyclone separation system with the one-piece brushless motor that delivers strong suction yet is not too loud.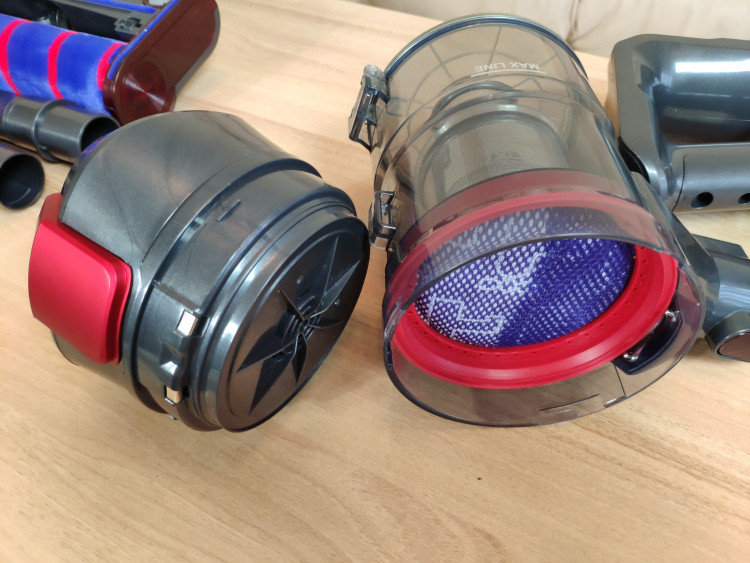 There is a rack with 4 stickers that make the vacuum to hang on the wall making it very portable and easy to store.
The Dibea is very lightweight which means it is easy to carry it around. If you remove the long tube and attach the brushes to the hand grip, the vacuum even becomes less heavy.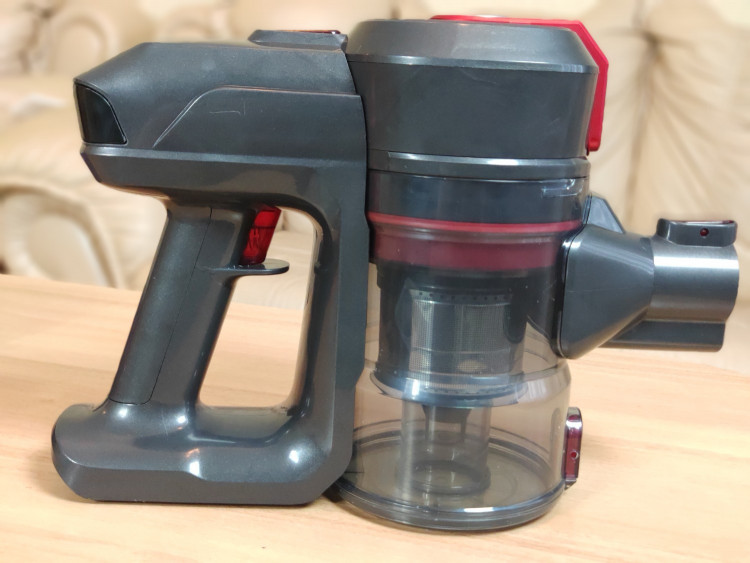 Brushes
Roller brush is supposed to work on carpets and hard floor. The brush is made of velvet for deep cleaning. It doesn't have bristles though the brush performed great on my surface. I have a tile, thin and medium carpet. The vacuum is able to catch and suck up even the smallest particular. The brush is flexible that makes operation much more comfortable. The brush would work good on a couch and bed made of fabric etc. Insert the roller brush to the aluminum tube and attach it to the main machine to clean your carpet.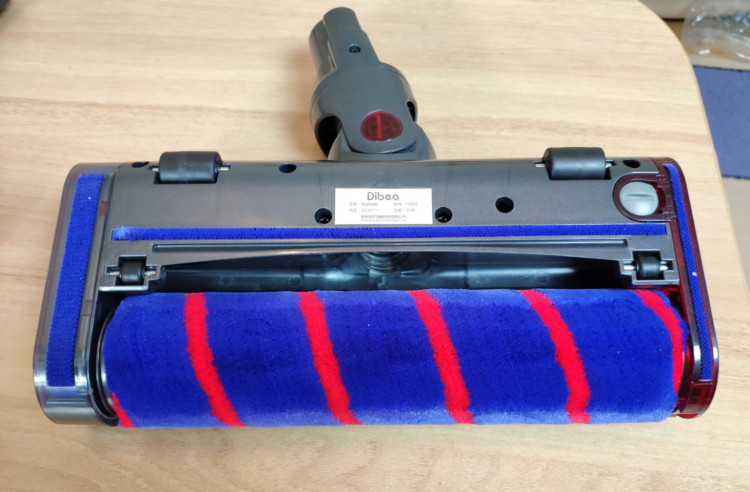 Small electric brush is a 3-in-1 brush that sweeps, brushes and absorbs dust and ensures deep cleaning. It has bristles and scratches the surface sucking dust inside the dirt box. It has a 90-degree rotation. I attached it to the main machine and to the long aluminum tube as well. The first option is great for furniture, and I find it very useful for any kind of cleaning. Though it works the best on fabric upholstery and carpets.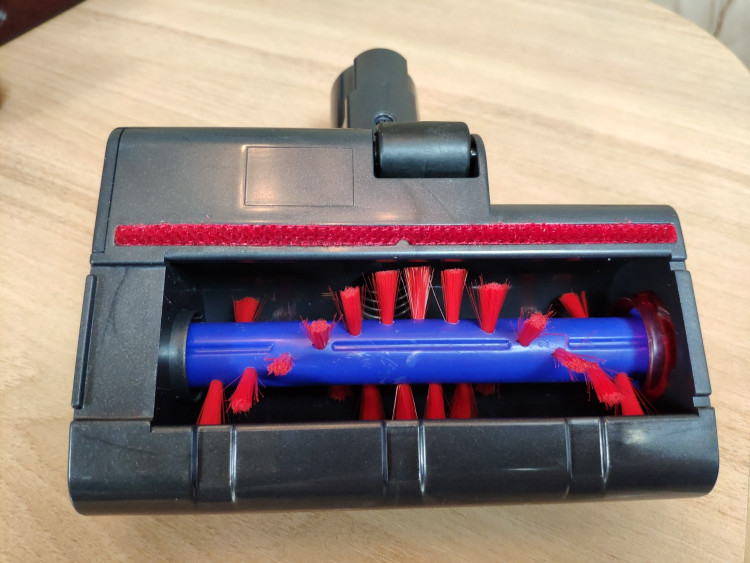 The square brush is ideal for edges and corners. It is also suitable for hard-to-reach places such as space behind your bed etc. Zones you never get to clean because it is hard to get there. The brush can be folded and unfolded for different cleaning needs. For spots with lots of dust, it would be better to use it when the brush is folded.
The long handle suction is also good for corner cleaning or if you have a significant amount of dust. The handle suction you won't get your hands dirty, the unit just sucks everything up and all you need to do is to empty the dust box.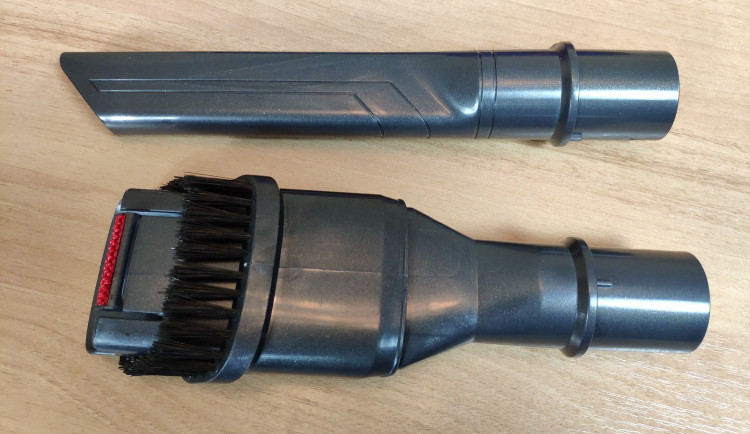 Soft feather brush is good for height cleaning, soft fabrics since it will not damage it because its bristles are not stiff.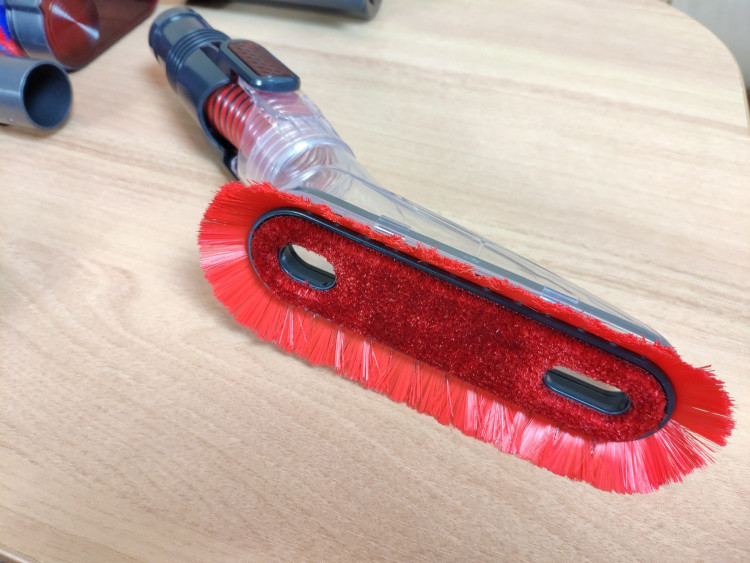 Battery life
The 2,200 mAh Li-ion battery lasts for about 30 minutes in standard mode and 15 minutes in max mode. For my experience that is close to actual cleaning time. It takes 4-5 hours to charge the vacuum fully.
To charge the vacuum plug the charging jack to the hand grip and let it charge. When you see three green lines on it means the vacuum is ready to use.
Cleaning performance
The vacuum easily handles bigger particular such as rice, oats, etc. The main roller brush did clean the flour we scattered, however, it took a little bit more time to suck it up. On the other hand, the mini turbo brush had no issues at all because of the bristles that agitate dirt transferring it to the dustbin.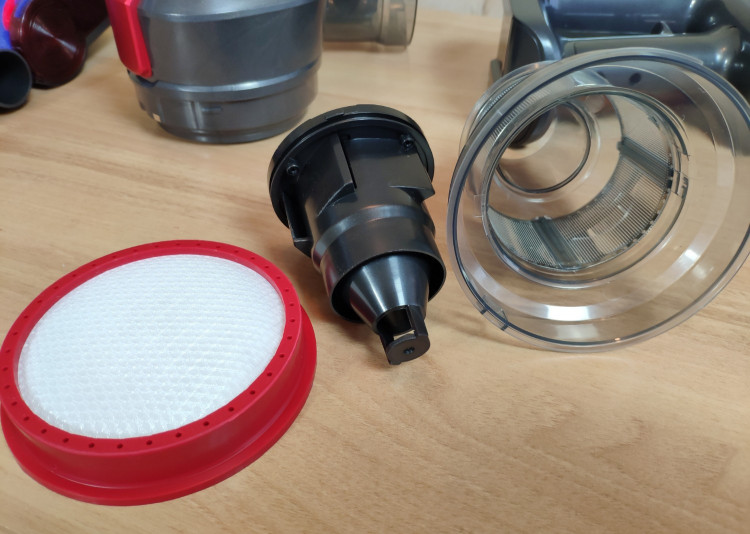 Please note that the Dibea is cordless and cannot be as powerful as traditional vacuum cleaners. You will probably need to keep your vacuum in case the carpeting surface needs deeper cleaning.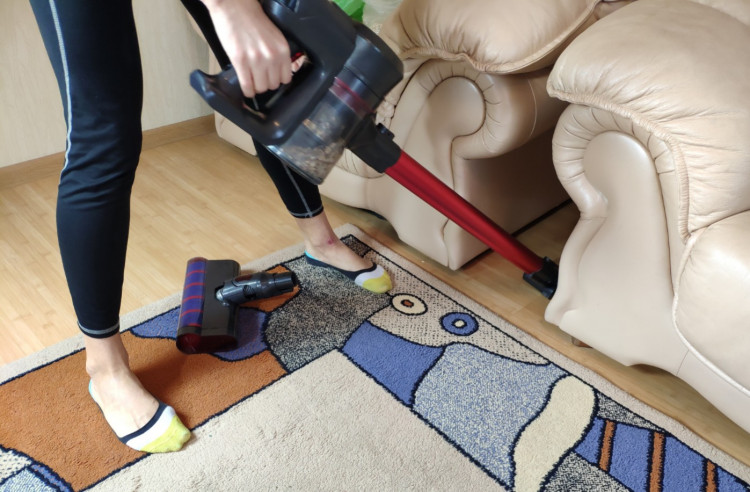 Nevertheless, the Dibea D008Pro performs excellently on both: carpets and bare floor.
Pros
Lightweight and easy to carry
Thanks to the wall rack it is easy to store the vacuum
Powerful enough to clean bare floors and thin to medium carpets
Has a good build quality
Affordable price tag
Many additional tools in the box
Different brushes for your cleaning needs
Washable filter lasts longer
Easy to empty the dust box without getting your hands dirty
Quiet when working
Cons
Not as powerful as a traditional vacuum
Is not able to deep clean medium and high-pile carpets
What is in the box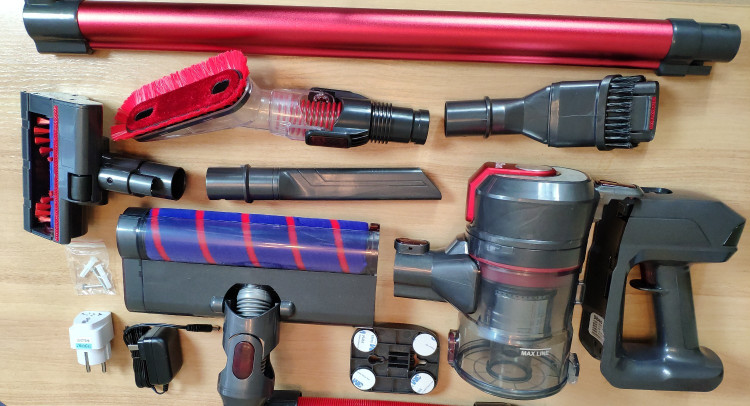 In the end
The Dibea D008Pro is a decent, affordable vacuum cleaner that is easy to carry around. To store the unit all you need is placing it to the wall, it doesn't take a lot of space. The brushes are great for cleaning hardwood floor, carpeted surface, and furniture that is made of fabric. I find it useful to clean my couch, hard-to-reach places, carpets, and literally everything. It also works well on corners which is something most of robot vacuums don't do. If you need to clean some dirty spot quickly, just take the vacuum and remove the dirt in no time while you would get the traditional vacuum, plug it in and start cleaning. With the Dibea D008Pro, the cleaning begins faster and takes a few minutes to get the job done. My verdict - the Dibea D008Pro is a great upright vacuum for bare floors and thin carpets, it costs less than $200, and performs great.
---