Today we are going to talk about the must-have Xiaomi gadgets Xiaomi every person should consider buying. The company presents a lot of new products every year and you are about to have a look at 1st and 2nd generation robot vacuum cleaners, the Mi Band 2 bracelet to check out daily activity, the LED lamp that comes with MI Home App where you can change modes and set up brightness and temperature, smart scale, and the new generation super silent air purifier.
1. The Roborock S5 — The smartest Robot Vacuum Cleaner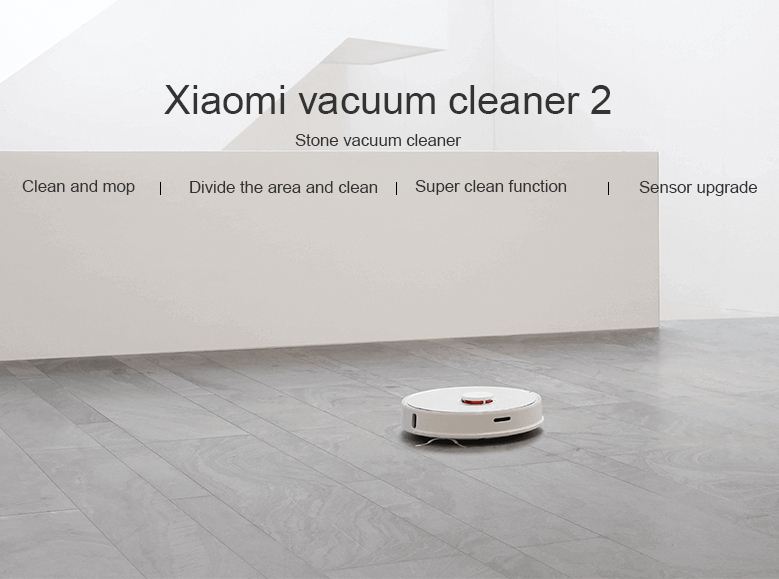 We have already talked about Roborock S50 in our previous posts. It is a smart device that could clean any carpeting surface (except high pile carpets) and it mops as well. Equipped with 13 sensors and a smart navigation system that helps the vacuum to clean more efficiently. It is the most powerful (2000 Pa suction power) robot vacuum cleaner so far having a 5200 mAh battery capacity with the ability to work for 2.5 hours.
Buy the Roborock S5 on GearBest ($599.99)
Buy the Roborock S5 on Amazon ($563.99)
---
2. Xiaomi Mi Robot Vacuum Cleaner — effectively cleans your house for less than $350
The first generation of robot vacuum cleaner from Xiaomi is maybe the most efficient and smart device that comes with about $350 price tag.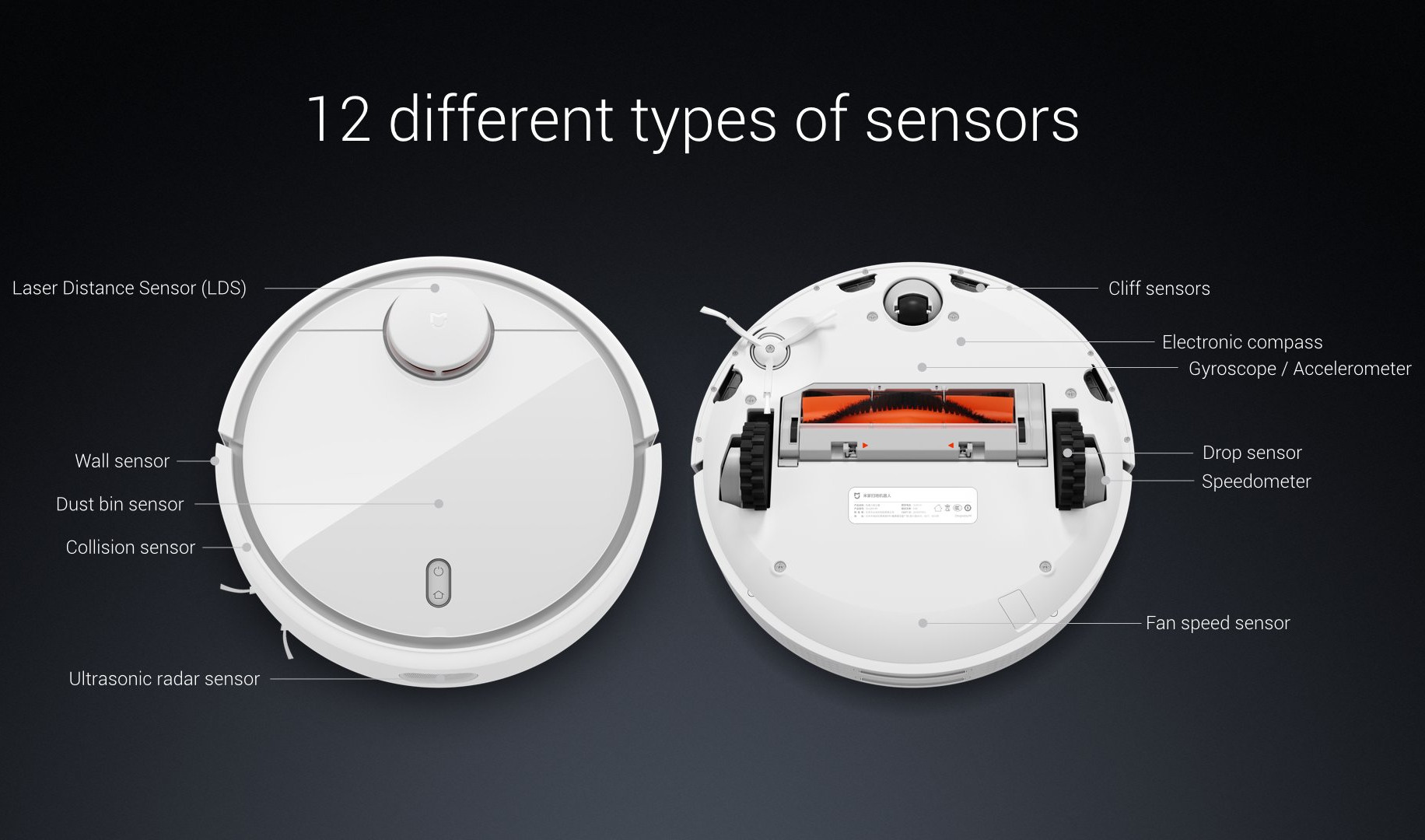 Designed with 12 different types of sensors and an infrared sensor on the top of the device that maps the interior of a room providing real-time planning routes, edge cleaning followed by Z-shaped cleaning according to the surroundings.
The 5200 mAh battery lasts about 2.5 hours covering a house of 250 sq.m in full charge. The main difference between 1st and 2nd gen that could be important for any owner is the thing that Mi robot only sweeps a floor while Roborock also has a mopping function.
Buy Mi Robot on GearBest ($339.99)
Buy Mi Robot on Amazon ($415.99)
---
Mi Smart LED Desk Lamp — a minimalist lamp with 4 light modes
What is the Xiaomi LED desk lamp? It is a smart thing that comes with 4 different light modes and an app called «Mi Smart Home» that you can download on the «App Store» or «Google Play» for free. The app allows setting the brightness and temperature of the lamp, turn on the mode you want. The lamp looks gorgeous and it has a nice looking minimalistic design and doesn't take a lot of space since it is thin and lightweight. Let's talk more about the light modes which is actually the reason why you should pay attention to the lamp from Xiaomi:
Focus mode
It is a mode that starts flashing when a user has to go for a quick walk or reduce eye fatigue by just resting from the computer. It starts with a time management method like Pomodoro technique that uses a timer to break down work for a while. You can set up time when you want to take a break from work using the «Mi Smart Home».
Read mode
This mode sets a neutral color temperature (4000K) and the brightness at maximum for more comfortable reading.
PC mode
The computer mode has the warmest color temperature (2700K) that is designed to reduce blue light from a laptop screen to provide better sleeping.
Kid mode
The kid mode is warmer to protect children from damaging eyesight.
To control brightness and color temperature Xiomi designed a single button. Turns on/off the lamp by pressing on it, rotate it to change the brightness, double click to turn on focus mode and press + rotate to change color temperature.
Buy Xiaomi Desk Lamp on GearBest ($39.99)
---
4. Xiaomi Mi Band 2 Activity Tracker — your best fitness partner for less than $30
Xiaomi Mi Band 2 is a budget-friendly bracelet. It supports Bluetooth 4.0 and suitable for iOS and Android systems. It comes with the adjustable wristband and the unit itself. A waterproof, dustproof and corrosion-proof design allows it to wear when swimming or bathing.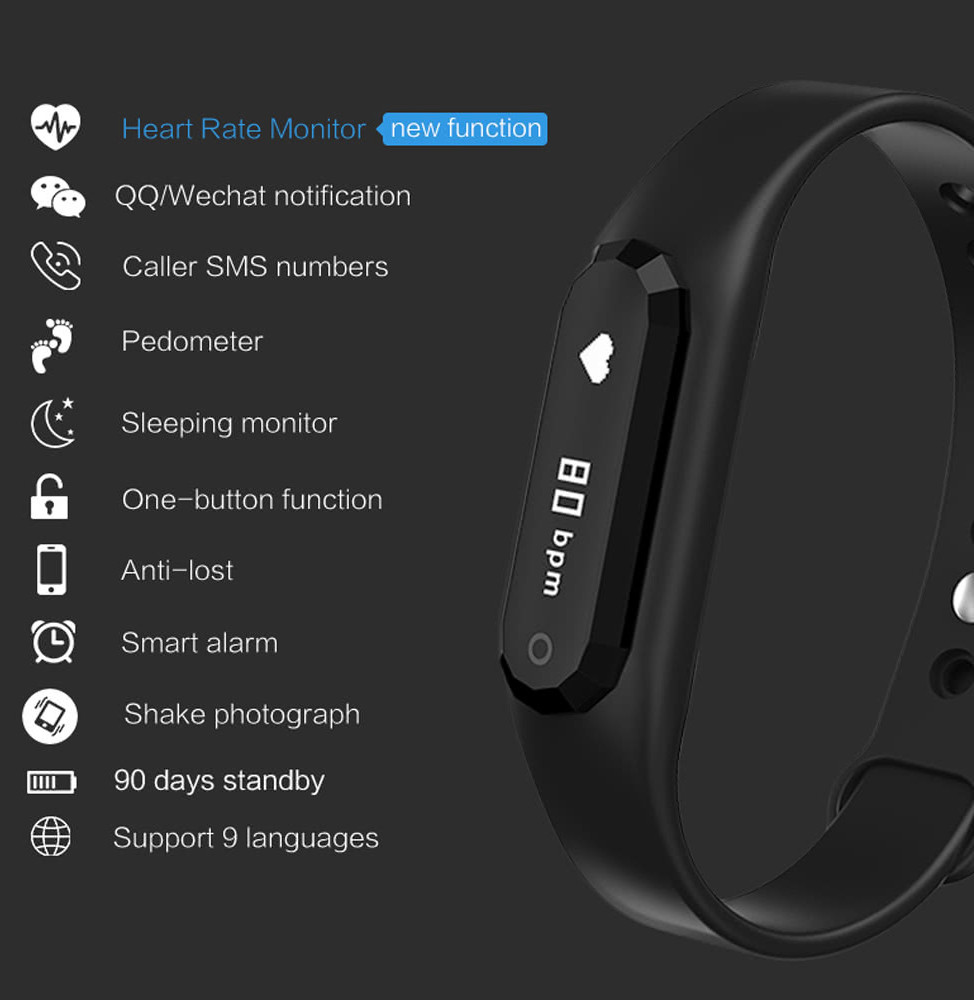 Features:
Notification option helps to not miss any of important calls or messages.

How well did you sleep? Sleep mode track the quality of your sleep.

Are you sitting still for too long? One more nice features is idle alert. Mi Band vibrates every hour reminding to get some rest and go for a short walk.

Using a built-in heart rate sensors the Mi Band 2 monitor your heart rate.

A 0.42 inch OLED screen displays time, calories burned, battery life level, heart rate, steps taken and distance traveled. The same data you can see on the app. If you don't want some data to be displayed on the watch (except time showing) just turn it off on your smartphone.

You don't need to unlock your Android smartphone via passcodes or a fingerprint. It unlocks instantly once you're close to the phone.
Buy Xiaomi Mi Band on GearBest ($28.31) Show GearBest Coupon Code
Buy Xiaomi Mi Band on Amazon ($32.49)
5. Mi Smart Weight Scale — a smart way to measure your body data
The scale looks pretty good. It comes with kilograms and pounds units selection depends on what metric you're used to. On the top, we have a small display that lights up when you step on the scale it gets brighter or deeper depending on how much light there is in the room. The app shows your weight results in real time so you don't need to bend down to check it. High-precision G-shaped sensors track even the smallest changes in your weight. Works with 4*AA batteries.
The app supports saving up to 16 people profiles. The scale uses advanced BIA technology to analyze a number of important parameters including body weight, BMI, bone mass, body water, muscle mass, basal metabolism, body fat rate, visceral fat level, figure, and body score.
14.75 mm thick design to store it anywhere in the house.
The mi fit app allows you to see the progress you've done, the last time you stepped on it and many other cool things to control your body data all the time.
Buy Mi Smart Weight Scale on GearBest ($33.99) Show Coupon Code
Buy Mi Smart Weight Scale on Amazon ($48.80)
---
6. Mi Air Purifier 2 — the smart way to breathe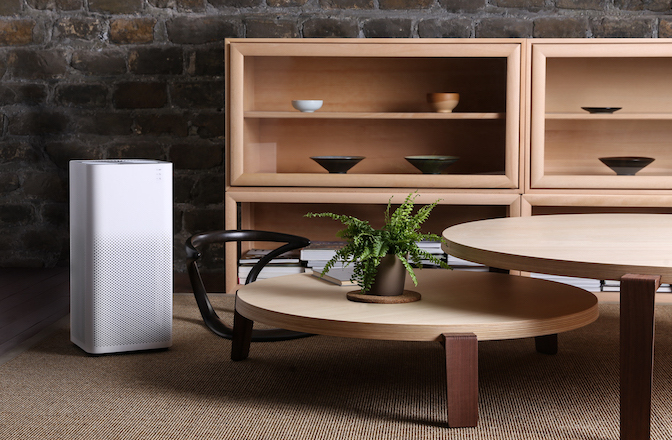 Xiaomi Air Purifier 2 A minimalist design with only 1 button on top to switch modes and 1 button on the back to dim the light.
360-degree barrel HEPA filter that Xioami recommends to change every 4-6 months. Mi Home app will inform you when it's time to change it. A LED indicator changes its color from green to red depends on how clean the air is.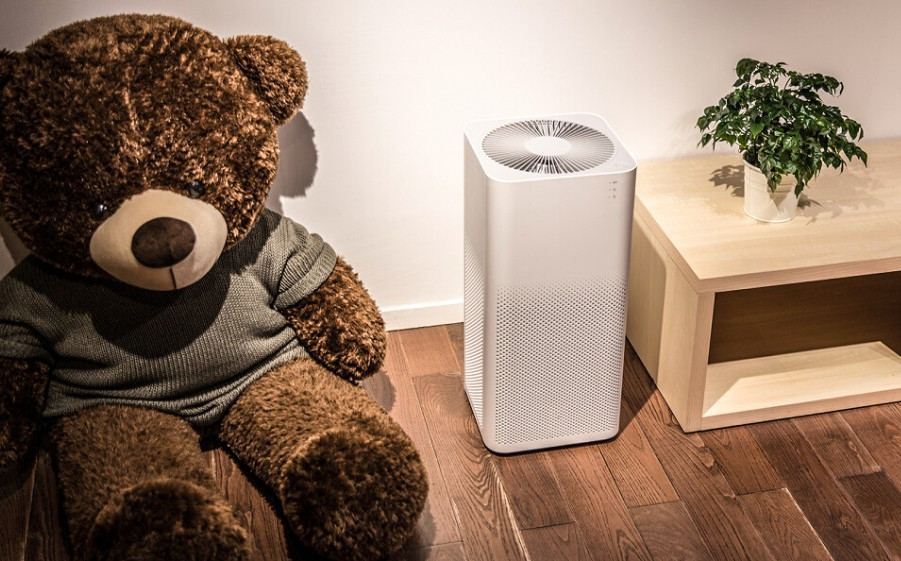 The app shows the PM2.5 estimate, the room temperature, humidity, filter condition, when to change the HEPA filter, running time and amount of clean air delivered, change a name and set up timer when you want your purifier to work. The Mi Home app allows to turn on/off the device and change modes:
A moon mode is a quiet sleep mode, the air puffer runs out in its lowest level.
The boost mode works on its higher level to clean the air in double-quick time. It takes just 12 minutes to fully clean the air in a room.
Auto mode detects current air quality thanks to a built-in sensor and automatically detects which mode to switch to. When the purifier decides that the air is bad it switches to high-level mode automatically to purify the air at an escalated rate.
What is the best feature of purifier from Xiaomi? The device can detect the source of the problem on its own. Whether it's an open window, a sensor that needs cleaning, a loose filter element or a fan that's stuck, Mi Air Purifier will automatically detect the problem and notify you through your phone.
Buy Mi Air Purifier 2 on GearBest ($109.99) Show GearBest Coupon Code