There are a bunch of things that make you say: "Wow! I live in the future!". Technologies have improved our lives immeasurably, tons of products and whole ecosystems want to help you control your home, and it doesn't cost that much! So here we have 5 smart home gadgets that won't break your budget.
Amazon Echo Dot 2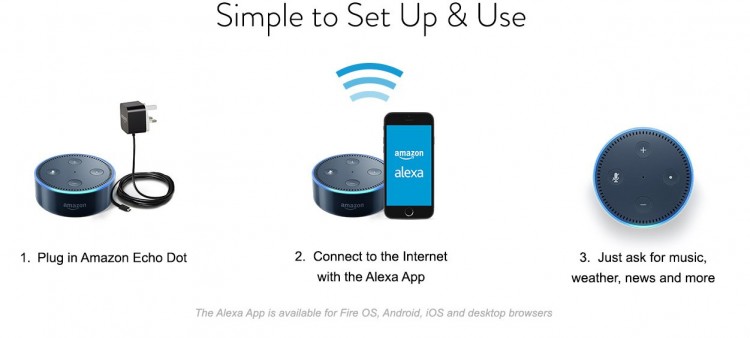 The Amazon Echo Dot 2 is a smaller yet just as powerful version of the Amazon Echo that can talk, play music, tell some news and many other cool things. The main thing is why you have to pay attention to Echo Dot 2 is a much easier purchase to make since it is cheap.
Appearance
Amazon Echo Dot 2 comes in 2 colors: black and white. It has four buttons on the top:
Volume (+/-)
Mute
Action button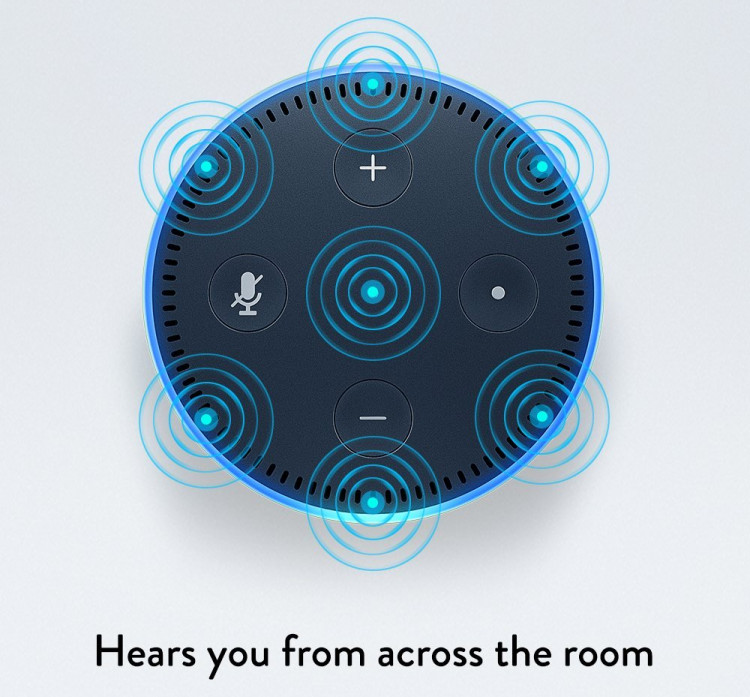 Also, it comes with 7 microphones and a speaker that is a bit weak so it would be better to connect the Echo Dot to existing audio setup over Bluetooth or via line-in cable.
The Echo Dot 2 get the same features as Amazon Echo does except, the secong gen is equipped with a less powerful speaker.
What does the Amazon Echo Dot 2?
Stream music from Amazon Prime Music, Pandora, or Spotify
To-do/shopping list
Control smart home devices including connected lighting setups, smart thermostats, and popular smart home platforms
Set kitchen timers
Works as an alarm that wakes you up in the morning
Can order a pizza at Domino
Order an Uber
Tells some news
And around 3000 other skills that Echo Dot could do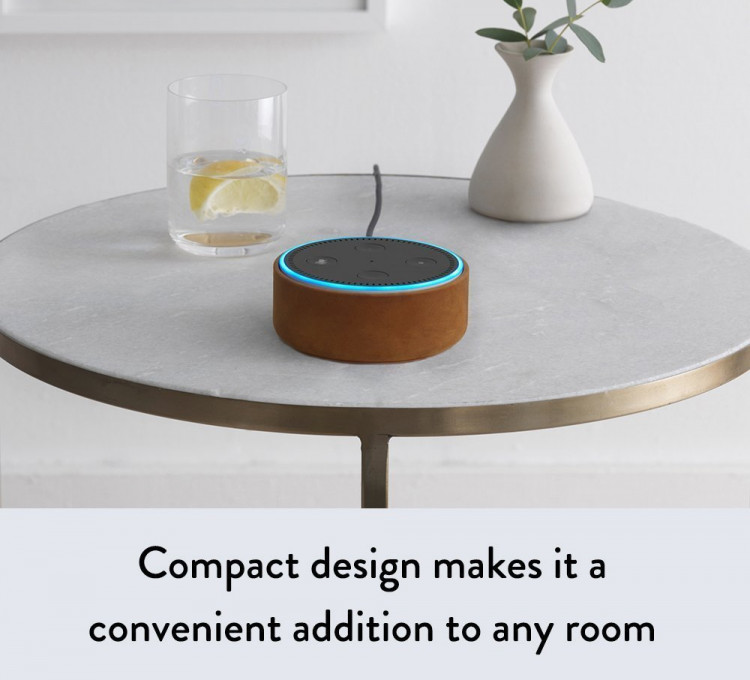 Accessories coming in the box
Echo Dot (2nd Generation)
Micro-USB cable (power)
Power adapter (9W)
Quick Start Guide
You can also purchase these compatible accessories separately, to use with your Echo Dot (2nd Generation):
3.5mm audio cable (for audio out connections)
Amazon Echo Dot Case
Alexa Voice Remote
What's good
It is affordable for everyone's budget.
The Echo Dot 2 can do basically the same tasks as its big brother Amazon Echo does.
It is smaller than previous one.
Nice contemporary design.
What's not so good
The cable to connect to other speakers is not included in the box.
Still can't work with multiple devices.
If you already have the Amazon Echo it doesn't make much sense to replace it with Echo Dot 2 but if you don't - consider to buy it. The new generation is small, looks good, can talk to you and perform many tasks plus the main draw of the second generation is the lower price.
---
Ecobee4 Smart Thermostat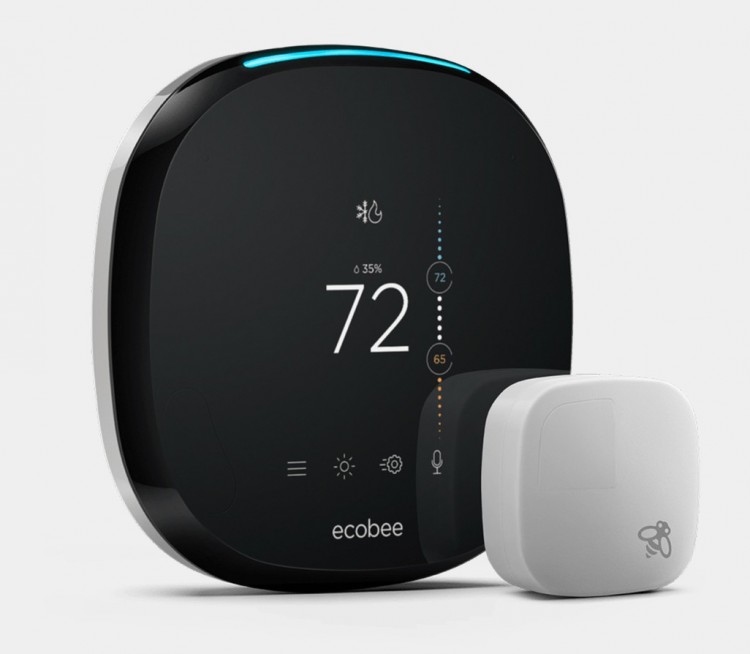 The Ecobee4 is a smart thermostat that connects to your home via Wi-Fi. A small blue LED bar along the top, that lights up when Alexa is activated. At its core, the Ecobee4 is basically an Ecobee3 with an Echo Dot built directly into it. It has a responsive touchscreen display, a remote temperature and proximity sensor, intuitive mobile, web apps and integrations with Amazon Alexa, Apple HomeKit, Samsung SmartThings and IFTTT.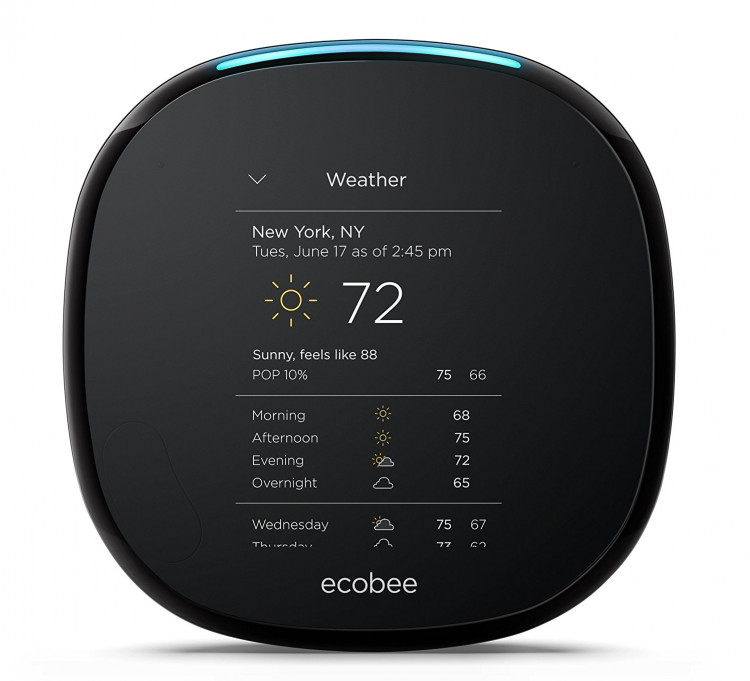 Features
Intelligent scheduling.
Ecobee4 and the remote sensors can detect whether or not you're home, and automatically switch from Home to Away mode to save energy.
Comes with built-in Amazon Alexa Voice Service.
The thermostat along with the one-room sensor that helps to monitor the temperature and motion in more than one area.
You can simply manage the device via your computer/phone by signing in to your account (Android and iOS devices including Apple Watch).
There is the sensor on the unit that recognizes when you're getting close and automatically wakes it up to the thermostatic menu.
Order groceries.
Read the news.
Set timers.
Play music.
Turn off smart lights.
Shows the local weather directly on the thermostat.
Recognize when it's getting colder outside and then it adjusts the temperature in the house.
The sensors adjust your temperature to the different custom settings that you've provided whether you're home or not.
The app shows how much energy you've spent conserved each month.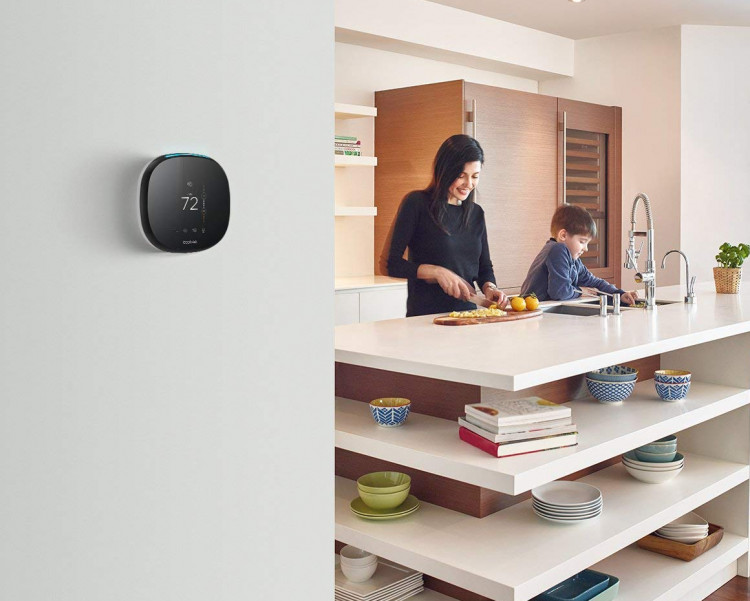 What's good
The ecobee4 literally can do as many things as possible since it's integrated with Alexa.
Room sensors help manage hot and cold spots in the house.
Automatically detects when you're not at home and switches to save energy mode.
Supports up to 32 sensors.
What's not so good
If you are looking for some minimalist-looking smart thermostat with a sleek design that could be managed by a phone and supports voice control that basically makes it an Ecobee3 with an Echo Dot built directly into the device - get the Ecobee4 a try.
---
Nest Cam Indoor security camera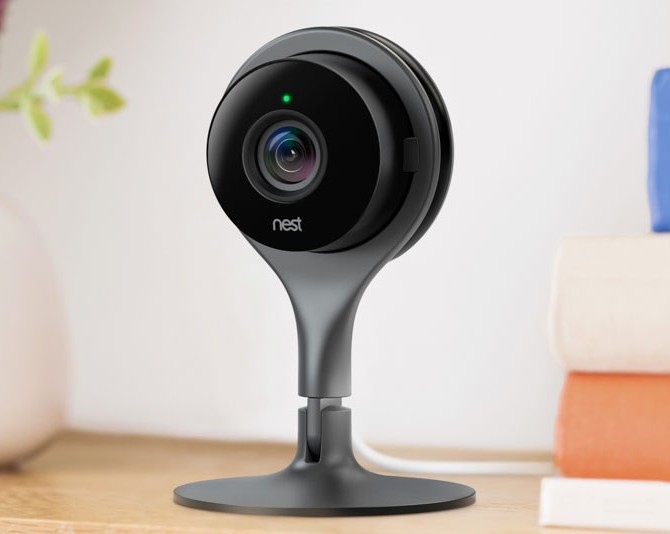 The Nest cam indoor security camera is a small smart thing that is fully adjustable comes with a speaker and microphone.
Features
Fully-adjustable design. You can hang the camera on the wall as well using a versatile magnetic stand.
App-controlled security cam.
Night vision supports.
Nest Cam Indoor has a built-in speaker and mic so you can hear everything that's going on in the room and can talk to whoever is in your house.
You can schedule the camera so it will record everything while you're away from home.
Easy to set up. Just plug in and set it up on your phone.
Alerts you when something happens. If the Nest Cam thinks something's up, it'll send a phone alert or an email with a key image from the event.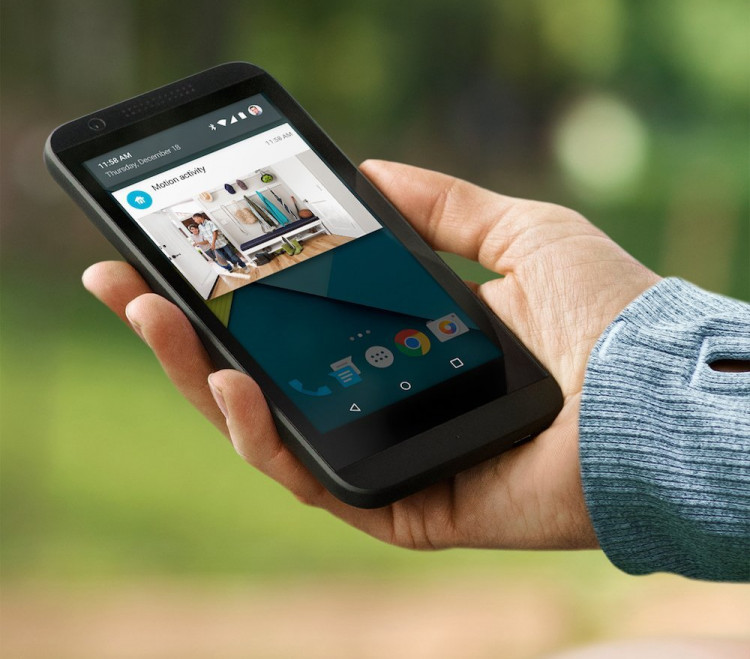 Specifications
Dimensions: 73x114x73mm
Sensors: motion, sound, night vision
Camera: 3MP
Recording time: 7 days (free)
Video: 1920x1080p
Field of view: 130°
What is good
Built-in speaker and microphone.
Good quality night vision.
Fully-adjustable design.
Controlled by an app.
What's not so good
The coolest extra features that come with the Nest Aware so zone monitoring, unlimited storage, better sensor quality etc come with a paid subscription.
---
GermGuardian CDAP4500BCA 4-in-1 Air Purifier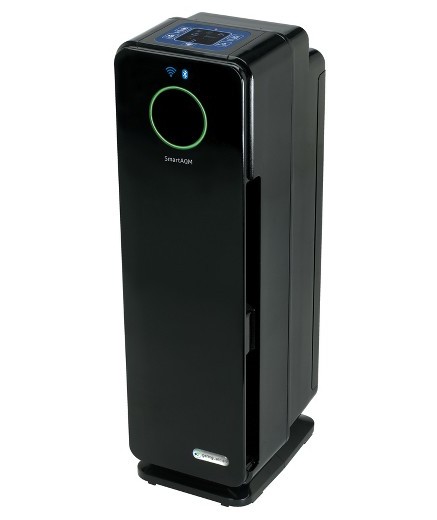 It is a smart moderately-priced air purifier with many different features from GermGuardian. It works with 4 stage technology dealing with allergen triggers, bacterial, germs and pet hair to clean the air in the room. To set up the GermGuardian smart air purifier download GuardianTechnologies app for free.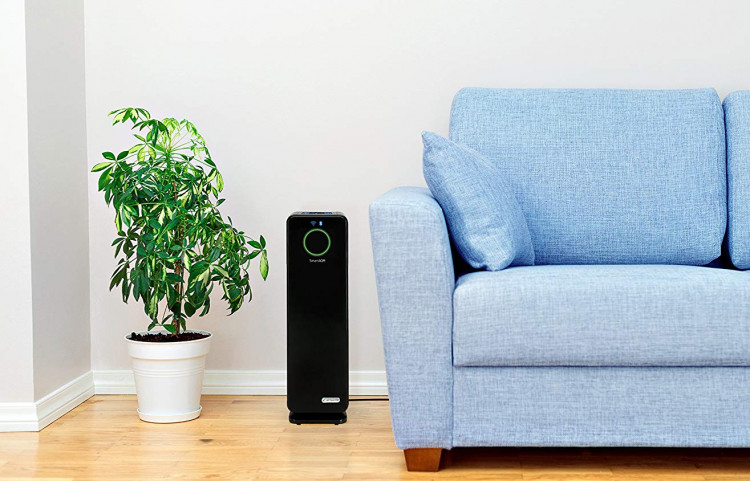 Features
SmartAQMTM (Air Quality Monitor) detects the number of particles in the air and changes colors if the quality is poor.
It can also be set to automatically adjust the speed of the purifier to optimize room air quality and will alert you when you need to change your machine's filter or UV bulb.
Managing the purifier using the app. Just touch the button and begin purifying.
Select between 1 and 8 hours on the app display if you want the purifier runs a specific number of hours.
Works with Alexa.
Cleans the air in rooms around 200 square feet.
4-in-1 Technology removes odors and smoke particles from the air, kills airborne germs, bacteria and viruses and other allergen triggers.
GuardianTechnologies app will alert you when you need to change your machine's filter or UV bulb.
Power control on the app allows you to on and off the device by a tap.
Manage 5 levels of intensity or set it to Auto Mode which determines the optimal setting to clean the air.
Specifications
Dimentions: 9.06 x 6.69 x 27.56
Weight: 11.25 lbs
Cord lenght: 6 inches
Wi-Fi/Bluetooth Connection: iOS7 and above as well as Android 4.3 and above
5 speeds
Filter change indicator
Digital Controls
Up to 8 hour timer
True HEPA Filtration + Pet Pure Treatment
5 years warranty
CADR rating of 125+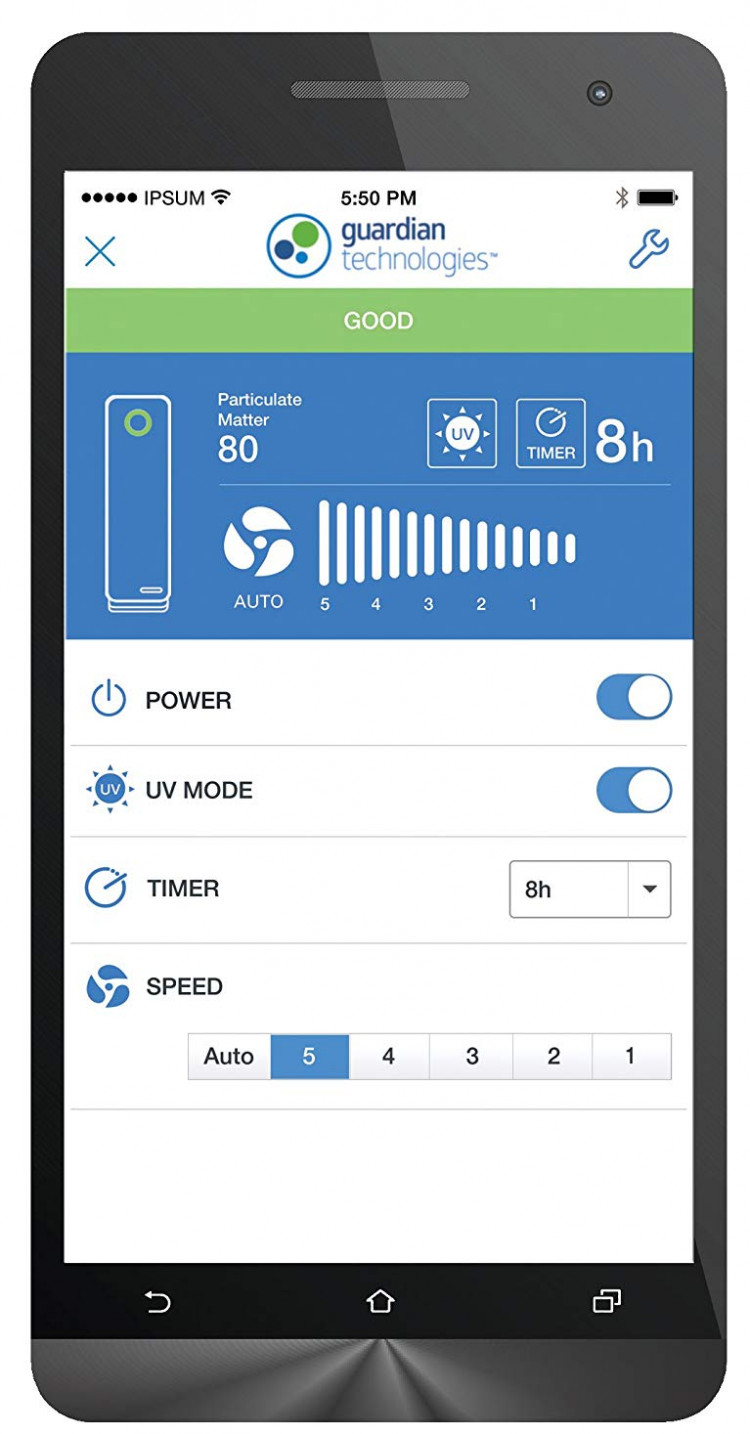 What is 4 stage filtrating system?
5 settings maximize allergen control.
UV-C light technology deals with airborne bacteria, viruses and germs.
True HEPA filter captures many allergy triggers in the air.
A standard activated carbon filter absorbs household odors in the air and captures pet hair.
On the average, the filters last about 6-9 months.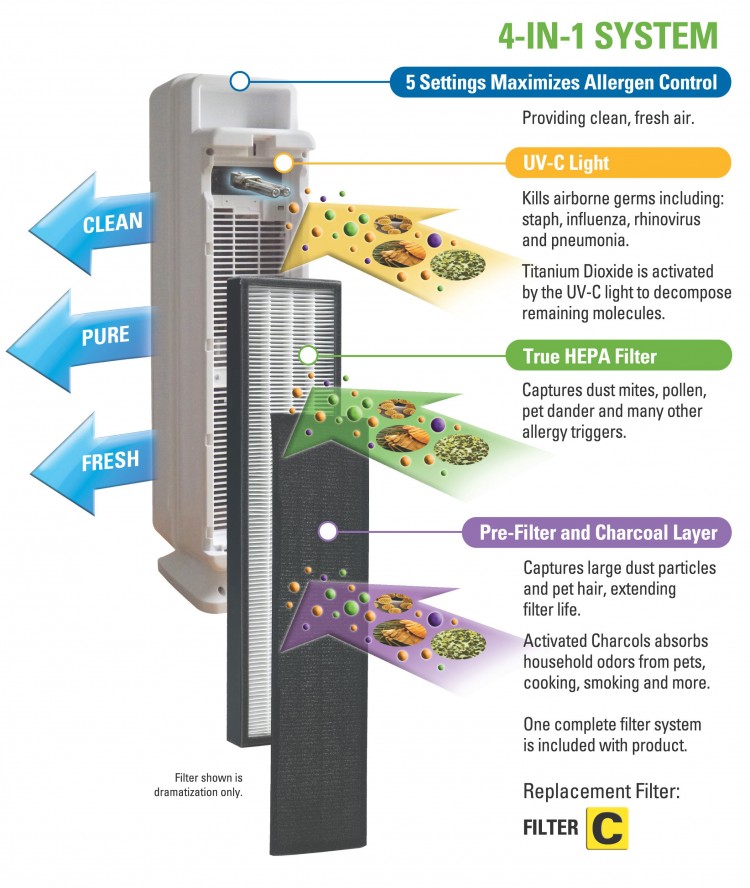 What is good
4-stage filtration system, including UV-C lamp.
Reasonable price.
Wi-Fi and Bluetooth supported.
3-year warranty.
Sleek design.
Silent operation.
Cons
Doesn't service rooms over 200 sq. meters.
The GermGuardian CDAP4500BCA 4-in-1 Air Purifier is a compact device that works quite so you can sleep while it is doing its job. You can operate it through the app.
---
SkyBell HD Doorbell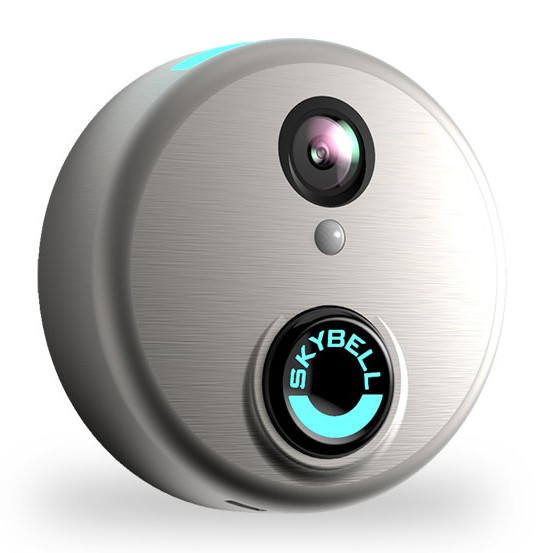 Skybell HD doorbell is a small thing with a sleek design that allows you to see, hear and talk to whoever's in front of your door. It comes in aluminum and oil rubbed bronze color options.
Feature
IOS and Android device supported.
Intelligent motion detection system that sends the alert to the app when someone press or doesn't press the button but stays in the front of the door.
The skybell record video for free and has the ability to download it anytime.
It supports multiple users.
You can hear, talk and make snapshots of your visitors using the app. To talk simply touch the "hold the speak" button.
You can see the video in real-time using the app.
Auto night vision supported.
Turn on/off the doorbell feature when you don't want to be disturbed.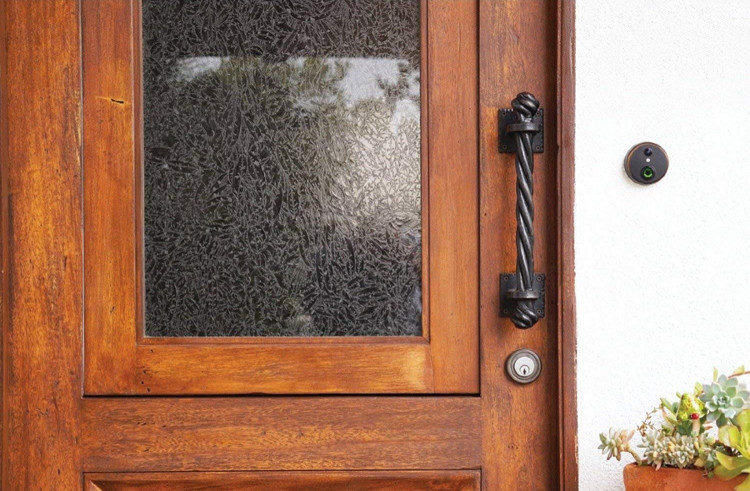 Specifications
120 degree wide angle camera
640*480 resoulution
Motion sensor
Speaker
Microphone
Button
1080 HD + 5x zoom
Night vision
Quiet mode
Works beetween -40 to 140 degrees F
Dimention: 2.8 in / 7.1 cm wide, 0.9 in / 2.2 height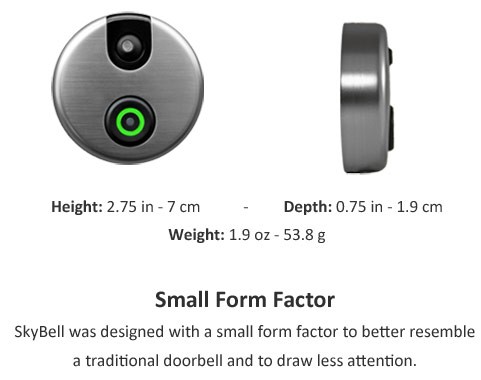 What is good
Audio and video streaming in two-ways.
Controlled by the app.
Unlimited space for storage all the recorded videos.
Nice eye-pleasing design.
Motion alert.
What is not so good
Motion sensor sometimes sends false alerts.
Last words
What is Skybell and why you have to consider buying it? It is the smarter doorbell than many of its competitors. It has better video resolution, good night vision mode. The Skybell also performs well and comes with the app that is simple to use. All the features make it maybe the best smart doorbell on the market.
If you love smart gadgets check out our latest article about best Xiaomi gadgets of 2019.
---